Hello






Merry Christmas from Thailand 2019

Dear friends and readers of the Bangkok Travelbug,

Thank you very much for your loyal support for the Bangkok Travelbug. It gives me great pleasure to wish you and your families a Merry Christmas 2019 and a very Happy New Year 2020.

Allow me to share some of the Christmas joy from my neighbourhood.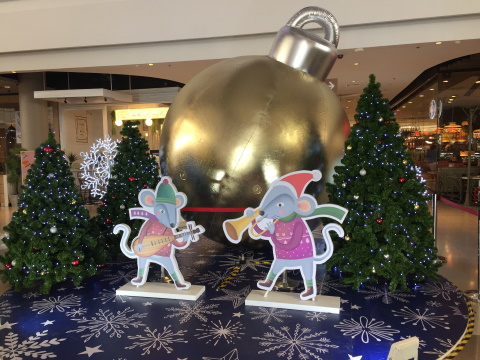 May the joy and peace of Christmas fill your hearts as you enjoy a warm and happy festive season together with families and friends.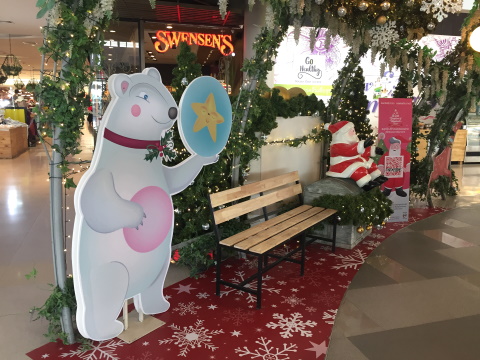 Christmas is also a time for giving and sharing, so let's spare a thought and a gift for those who are less fortunate or for those who may have to work over these holidays to provide the essential services to all of us.




Please let me share with you one of my favourite Christmas carols that really captures the spirit of Christmas.

King Wenceslas (907 – 935 A.D.)

King Wenceslas was actually the Duke of Bohemia (in present-day Czech Republic) renowned for his kind heart and charity to his poor and homeless subjects. On 28 September 935, he was assassinated by his brother.

After his death he became a martyr, made a saint, the patron saint of the Czechs and posthumously conferred the title king. In 2000, 28 September, the Feast of Saint Wenceslas was declared Czech Statehood Day.

In the carol, King Wenceslas looks out to see a poor man collecting wood on a bitterly cold winter night. He asked his page who that man was and where he lived. The page told him. True to his good heart, he decided to bring meat, wine and firewood to the poor peasant's house.

King and page braved the strong winds and bitter cold to find the farmer's house. During the journey, the page loses sight of the king in the dark but the king urges him to follow in his foot prints in the snow. The page presses on in his master's footsteps and the last four lines of the carol sums up the spirit of the carol and Christmas.

Good King Wenceslas

Good King Wenceslas looked out
on the feast of Stephen*,
when the snow lay round about,
deep and crisp and even.
Brightly shone the moon that night,
though the frost was cruel,
when a poor man came in sight,
gathering winter fuel.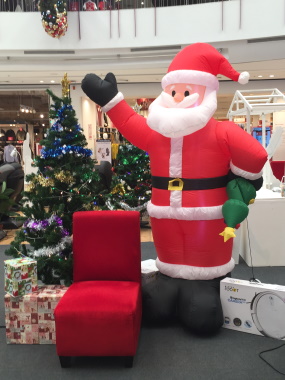 Hither, page, and stand by me.
If thou know it telling:
yonder peasant, who is he?
Where and what his dwelling?
Sire, he lives a good league hence,
underneath the mountain,
right against the forest fence
by Saint Agnes** fountain.




Bring me flesh, and bring me wine.
Bring me pine logs hither.
Thou and I will see him dine
when we bear the thither.
Page and monarch, forth they went,
forth they went together
through the rude wind's wild lament
and the bitter weather.




Sire, the night is darker now,
and the wind blows stronger.
Fails my heart, I know not how.
I can go no longer.
Mark my footsteps my good page,
tread thou in them boldly:
Thou shalt find the winter's rage
freeze thy blood less coldly.




In his master's step he trod,
where the snow lay dented.
Heat was in the very sod
which the saint had printed.
Therefore, Christian men, be sure,
wealth or rank possessing,
ye who now will bless the poor
shall yourselves find blessing.

Lyrics John Mason Neale, music Thomas Helmore 1853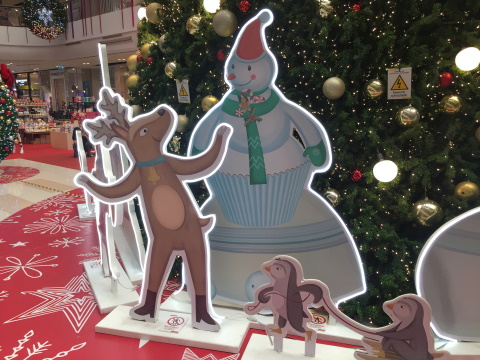 *The feast of St Stephen is observed on 26 December (27 December for the Orthodox Church) in memory of Stephen who was stoned to death outside Jerusalem making him the first martyr in Christianity (Acts 7:59).

**St Agnes (291 – 304 AD) was a 13-year-old Roman girl who rejected her suitors and accused of being a Christian; she refused to renounce God and was put to the sword. The feast of St Agnes falls on 21 January.



To listen to a traditional choir singing this carol.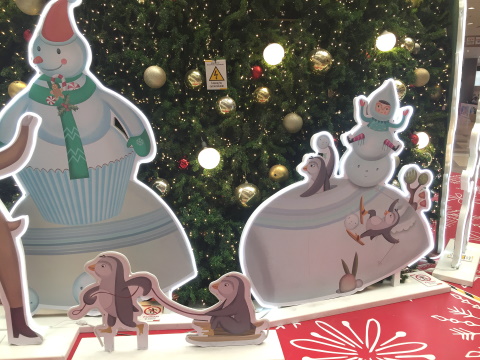 May I also wish you a Happy and successful New Year in 2020. May all your hopes and aspirations come true and may you find success in all your endeavours.

See you with the Bangkok Travelbug next year and may it be a great year ahead.




Warmest Regards
Eric Lim

Tour Bangkok Legacies
Find us on Facebook

My Journey through Thailand Part I The First Steps

This is my second e-book and the first in the series of travel journals on my trips to explore the various provinces in Thailand. This edition, which covers my travels from late 2009 to mid-2013, will guide you to historical sites, cultural monuments and exquisite Thai handicraft, across a vast spectrum of cultural and ethnic diversity.

You can have a virtual tour with this e-guide book or take the first steps yourself in this journey through Thailand.

My Kindle e-book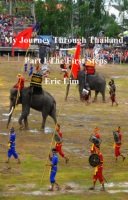 Copyright@2008-2020 Tour Bangkok Legacies
All rights reserved