Hello






Yomchinda Road – Old Town Rayong

Welcome back to Rayong province again. This month we visit a very old part of Rayong city, the Old Town. This is a community that has been here for almost 100 years. The buildings haven't changed much and walking through this street is like walking back in time.


Contents (click on the link to go directly to the topic)




History of Yomchinda Road

The Chinese have been coming to old Siam since the Ayutthaya period in the 14th century. Chinese trading junks frequently anchored at the estuary of the Bangpakong River in Chonburi.

Many Chinese settled in the coastal villages in Chonburi, Rayong and Chanthaburi or along the major rivers which were the principal means of movement to the sea and trade.

After the second destruction of Ayutthaya in 1767, Phraya Tak (later King Taksin) escaped from the doomed city, stopped at Rayong and set up base in Chanthaburi to build his army with the help of the Chinese villagers. There are shrines and monuments in his honor in both these provinces.

The Chinese coastal communities prospered and developed as immigration continued right up to the early 20th C. With these changes, traditional communities soon gave way to modern ones.

But there is one community along the Rayong River that has still managed to retain the traditional way of life over the years. Today the buildings of this old community in Yomchinda Road are well-preserved to show the rich historical and cultural heritage of Rayong; the old way of life and commerce goes on.



Rayong River

Let's take a tour of Old Town in Rayong and see for ourselves.

Table of contents


Tour of Yomchinda Road

Yomchinda Road is a quiet street that runs less than 200 m south of the busy main street, Sukhumvit Nakhon Rayong Road. Walking along this 500 m stretch of old wooden buildings will give the visitor the sense of being in another world.

There's hardly any traffic here and it's ideal for a casual stroll to see the quiet community life away from the bustling city nearby.



Yomchinda Road

I passed cafes, shops and even art galleries along the way. Yomchinda Road lacks the bustle common in many areas engaged in commerce. There were few people around save for some people sitting in a shop enjoying their afternoon coffee and chat or having lunch. Life here goes on peacefully.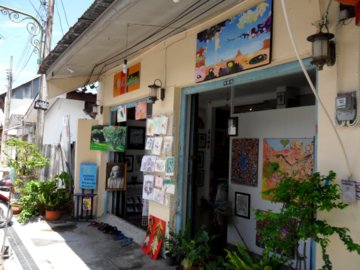 This old building, halfway along Yomchinda Road, was originally Sududom House home of Pong Sududom, a government official of nobility rank. Construction commenced in September 1920 and was completed in May 1921. In 2007, Sududom House was converted to the Rayong Museum



Rayong Museum

There are lots of old photographs on display as well old household items; vases porcelain, shells, carpenter tools and things of a bygone era. With modern amenities today, you may not have seen many of these old gramophones, weighing scales and pressure lamps.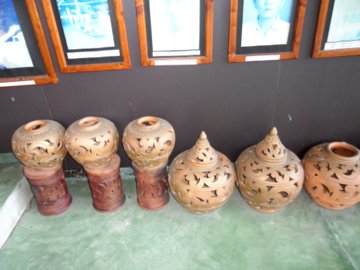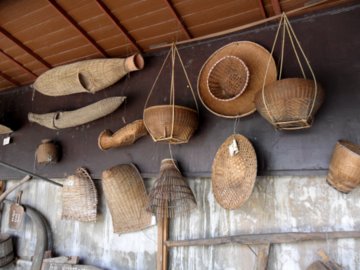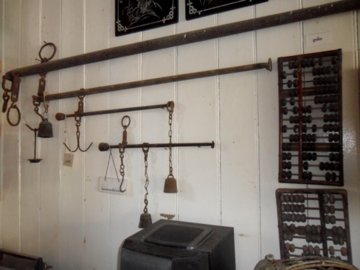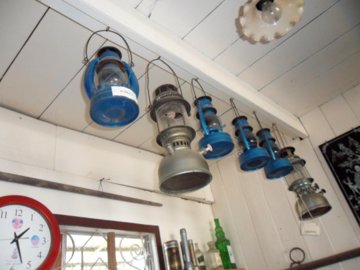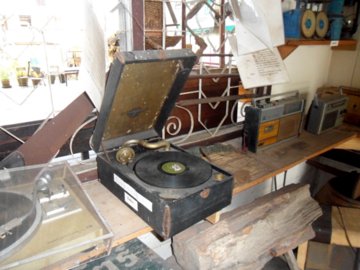 After the museum, I saw this Chinese shrine; the Chao Mae Tubtim Shrine or the Ruby Goddess Shrine. There is a shrine in Bangkok with the same name but that shrine is known for its phallic symbols. The shrine in Rayong is none of that sort.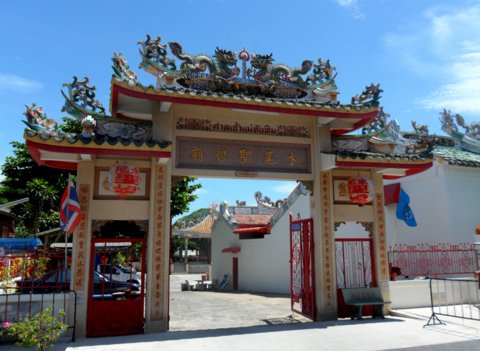 Chao Mae Tubtim Shrine

The Chinese words over the arch mean, "Water Tail Goddess Temple." Water Tail is the name of a village in Hainan Island, China. I am not sure if this place is the origin of the goddess or the immigrants who came to Thailand.

Chao Mae Tubtim is the deity who protects fishermen and sailors at sea and is usually located near rivers or the sea. The early Chinese immigrants to Thailand and SE Asia had to brave long and perilous sea journeys across the South China Sea.

On arriving safely at their destinations, it's only natural to build a shrine to honor the deity for their safe journey. Subsequent waves of immigrants would come here to give thanks for a safe passage.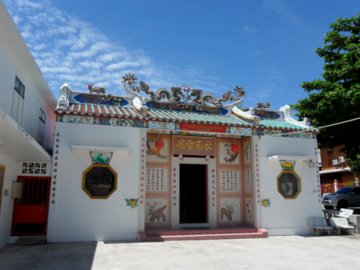 It's like a small town here, with the shops catering to the needs of the community. These shops range from a dress maker; Thai deserts vendors and even a building contractor and interior decorator.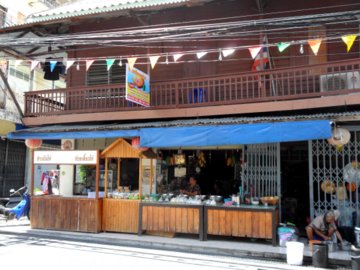 Many of the houses in Yomchinda Road have been restored or at least in reasonably good condition, giving Yomchinda Road that very distinct character.




At the end of the tour I arrived at this quaint little café that was more like a gallery and museum. The little wooden stall selling coffee and tea seems common enough. But the room was decorated with old photos, postcards, paintings and even an old school desk and chair!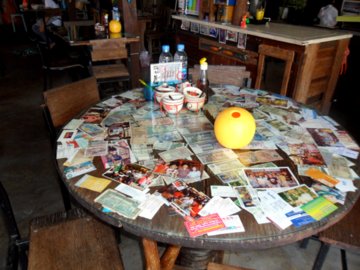 It was a pleasant place to cool down after a hot afternoon walk, as I gratefully sipped at my plastic tumbler of iced tea and reflected on the pleasant nostalgic walk.

Table of contents


Other attractions in Rayong city

City Pillar Shrine

The end of the Old Town is at the junction of Yomchinda Road and Lak Muang (City Pillar) Road. So I turned into Lak Muang Road to visit the City Pillar Shrine of Rayong.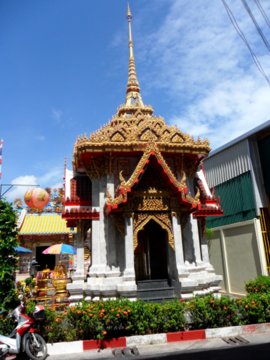 The City Pillar Shrine, Rayong

But the real attraction was this Chinese-styled shrine with fiery dragons on the roof. It's a beautiful structure. As it was non-festive season, there was hardly anybody there.



Distinctly Chinese

Table of contents


Map of Yomchinda Road


View Yomchinda Road in a larger map

How to get to there

By mini-bus

There are mini-buses from the Victory Monument passing Rayong city on route to Ban Phe pier and Ko Samet. Tell the driver you are getting off at Sukhumvit Nakhon Rayong Soi 39 where the city bus terminal is. These buses don't terminate in the city. Fare is 150 baht

Mini-buses from Ekamai the eastern bus terminal, which leave every 40 minutes, terminate at the Rayong Bus Terminal I in Soi 39. Fare is 160 baht

By tour bus

There are tour buses from Ekamai going to Rayong and they terminate at the Rayong Bus Terminal 1 in Soi 39.

Getting around Rayong

There is a song taeow service running along the main Sukhumvit Nakhon Rayong Road.

At Soi 39 there are several song taeow services going to various parts of Rayong if you wish to see other parts of the province; Ban Chang, Klaeng, Map Ta Put, Mae Rumphueng, Pak Nam (Rayong River estuary) etc. Ask around to get the right one.

Note:

Like Bangkok, the soi in Rayong have two names, for example, Soi Sukhumvit Nakhon Rayong 46 or Soi Rajvimon 2. Both names are shown on the road signs.

Where to stay

Here are some relatively inexpensive hotels in Rayong city that are within walking distance of Rayong Bus Terminal 1in Soi 39. These hotels are also near Yomchinda Road.

Caza V1 Serviced Apartment Central Place Hotel

Rayong President Hotel Star Hotel

Table of contents


Next month

Wat Naja, Ang-Sila, Chonburi







If you enjoyed reading this e-zine, please forward it to a friend. If you received this from a friend and found it interesting, please subscribe at Bangkok Travelbug.


What you think of the Bangkok Travelbug?

We love to hear from you

What other subscribers have said

Till next month then.

Eric Lim

Find us on Facebook

Stay updated with what's new at Tour Bangkok Legacies. Copy the link below and paste it into your Google Reader, NetNewsWire or your favourite feed reader.

https://www.tour-bangkok-legacies.com/tour-Bangkok-legacies.xml

If you use My Yahoo! or My MSN, head over to my home page and click on the button for your favourite Web-based feed reader.

Visit our home page at Tour Bangkok Legacies.


Copyright@2008-2013 Tour Bangkok Legacies All rights reserved