Hello






Merry Christmas from Nakhon Pathom 2021

Dear friends and readers of the Bangkok Travelbug,

Welcome back to the Bangkok Travelbug. With Christmas round the corner and with the prevailing festive mood, I'm deferring the usual Bangkok Travelbug issue to January next year.

In previous years, I've shown you beautiful photos of the dazzling lights in downtown Bangkok. As I don't live there anymore, I thought I'd share with you Christmas images from two provinces; one just 30 km west of Bangkok and another 400 km north-east of Bangkok.

Nakhon Pathom, a province on the western suburbs of Bangkok, is now my home province. Here are some Christmas images from Nakhon Pathom.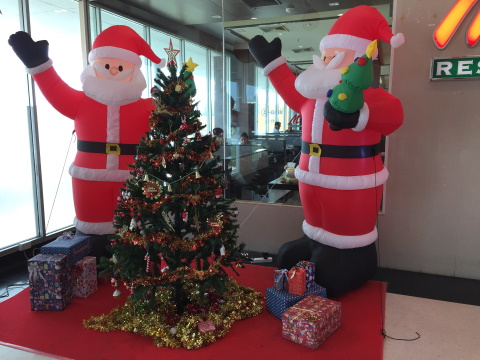 Santa at one of our malls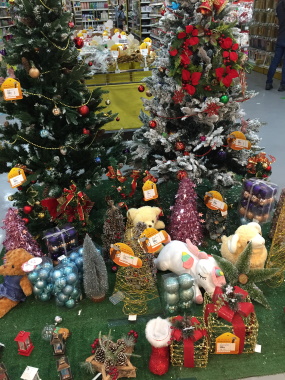 Christmas display at the entrance of a store



Christmas tree in our neighbourhood cafe

In a recent visit to Buriram, 400 km north-east of Bangkok, we were pleasantly surprised by the beautiful Christmas lights in a restaurant located near the old city moat. We had a fabulous dinner in a wonderful atmosphere.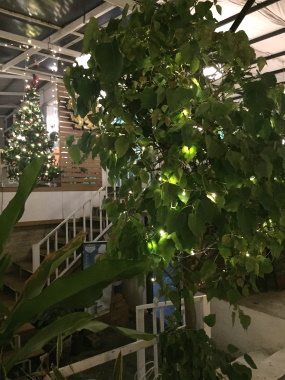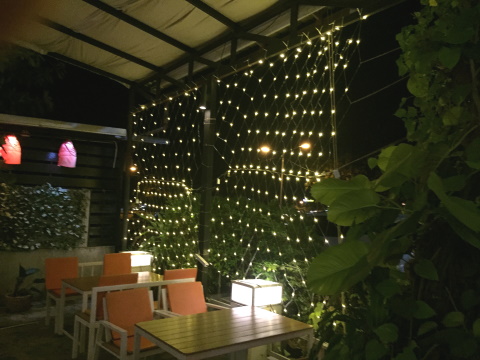 Restaurant in Buriram City

This is our second Christmas since we moved into our new home in Nakhon Pathom and the second time I'm putting up Christmas trees and decorations at home. I revived this family tradition last year.

Putting up a tree at Christmas is something my mother has done for as long as I remember. In my earlier years I was living in an apartment and didn't have the space. I'm now able to revive this family tradition in memory of dear Mother.

Allow me to share with you Christmas photos from our home and garden.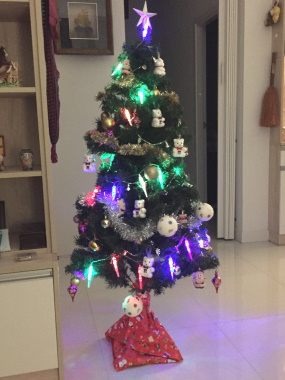 Our Christmas tree at home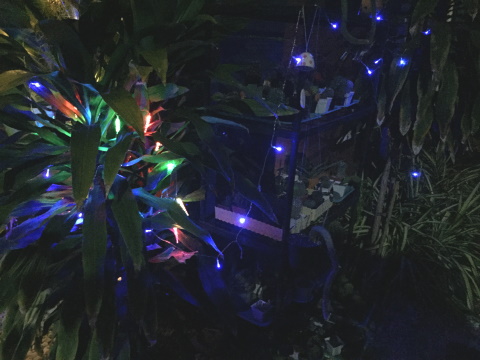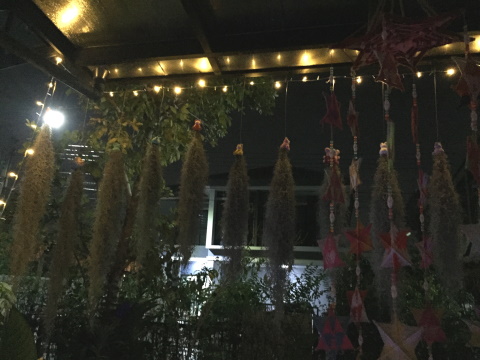 Lights in our garden

My year-end wishes to you my dear friends are that you have hope for better things to come, peace in your lives and joy in all that you do.

Have a warm and Merry Christmas with your families and a very Happy New Year in 2022. Have a safe, healthy and happy year ahead.

Merry Christmas and Happy New Year 2022!

If you enjoyed reading this e-zine, please forward it to a friend. If you received this from a friend and found it interesting, please subscribe at Bangkok Travelbug.


What do you think of the Bangkok Travelbug?

We love to hear from you

What other subscribers have said

Till next month then.

Eric Lim
Tour Bangkok Legacies
Find us on Facebook

My Journey through Thailand Part I The First Steps

This is my second e-book and the first in the series of travel journals on my trips to explore the various provinces in Thailand. This edition, which covers my travels from late 2009 to mid-2013, will guide you to historical sites, cultural monuments and exquisite Thai handicraft, across a vast spectrum of cultural and ethnic diversity.

You can have a virtual tour with this e-guide book or take the first steps yourself in this journey through Thailand.

My Kindle e-book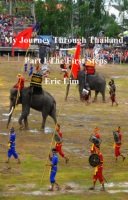 Copyright@2008-2021 Tour Bangkok Legacies
All rights reserved