Hello






Memorable Travel Photos

Dear friends and readers of the Bangkok Travelbug,

Best wishes to all of you as you stay well and safe at home. As we are still unable to travel, I dug into my collection of old travel photos dating back to 2009 and came across some very pleasant surprises. Some photos I completely missed back then; others brought back very pleasant memories.

Let me share with you these memorable travel photos. For readers who have subscribed way back then, it will be nostalgic, for the new readers, catch up on what you missed.

I've added links to these old articles if you want to find out more about these places. Hope you enjoy this virtual journey and relive some interesting travel tales while you are home.

Contents (click on the link to go directly to the topic)


October 2009 – Journey to Nakhon Phanom

This was the first time I ventured out of Bangkok. It was a giant step forward; 740 km north-east of Bangkok to the province of Nakhon Phanom on the banks of the Mekong River, with Laos just across.

Ho Chi Minh, who was President of North Vietnam from 1945 – 1969, stayed in Nakhon Phanom in the 1920s, when he was in exile. In Ban Na Chok, 4 km outside Nakhon Phanom City, the wooden house where he lived is now preserved as a museum.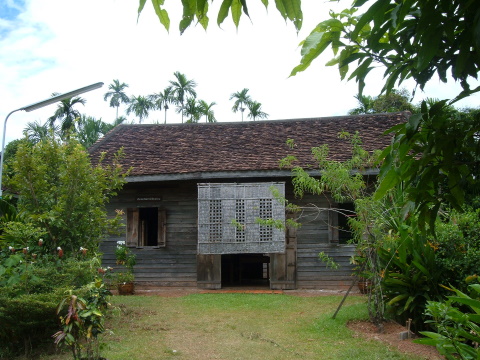 Ho Chi Minh's house

Back then when I was writing the article, I was so preoccupied with the exhibits in the house, I completely overlooked the garden. Fortunately, I did snap some photos of the scenes in the garden and here they are.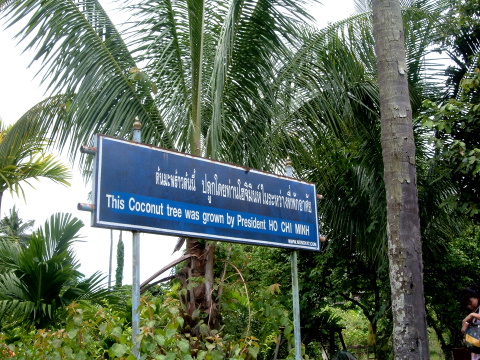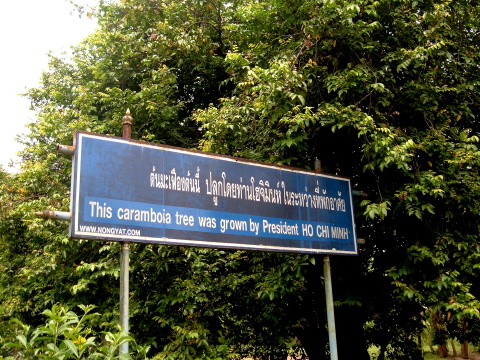 Two trees planted by Ho in his garden

I only noticed these two photos in my collection, 11 years later while I was looking for old photos for this article!

Journey to Nakhon Phanom

Contents


Sunflowers of Lopburi

When I first came to live in Thailand back in 2003, a Thai friend sent me a photo of a field filled with bright yellow flowers under a clear blue sky.

It was only later that I found out that that field of flowers was in Lopburi. Sunflowers only blossom in November to early March during the cool season. That image stayed with me and I told myself I must visit this place and write about it.

In January 2010, I managed to make the trip and it was exactly like the scene in the photo.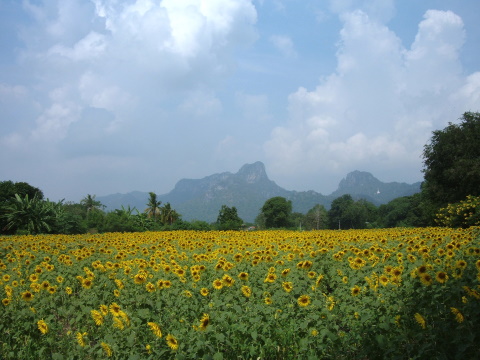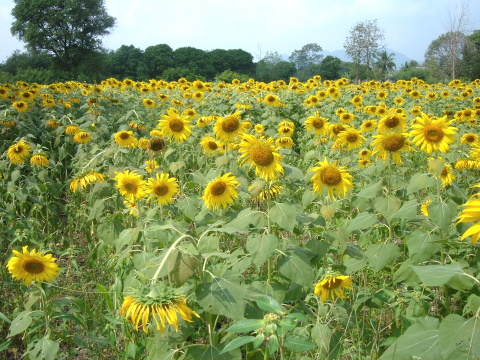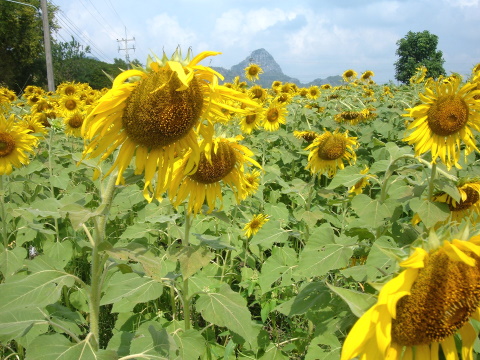 Glorious yellow blossoms

Sunflowers of Lopburi

Contents


Treasures of Nonthaburi

Nonthaburi was where I first lived when I came to Thailand and one of my favourite places was the clock tower at the end of Krung Thep - Nonthaburi Road where the Nonthaburi Pier is located.

Although I don't live in Nonthaburi anymore, I've visited the province several times to learn more about the history, culture and handicraft of the province. It was after one such visit that I took these photos before I left.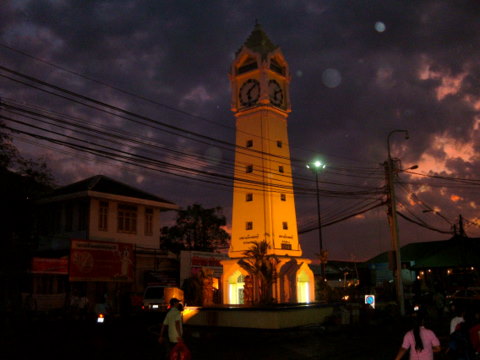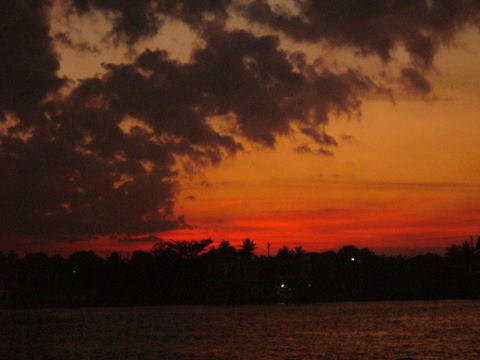 Fond memories of Nonthaburi

My friend Bill who lives in London, said this after reading the article, "I can feel your emotions lighting up the script like a soft wash glazing a water colour painting."

Treasures of Nonthaburi

Contents


The beauty of Khao Yai, Korat

The Khao Yai National Park is part of a vast forest complex that was added to the UNESCO World Heritage List on 14 July 2005. The lush verdant hills are a pleasant getaway from the congested concrete jungle in Bangkok.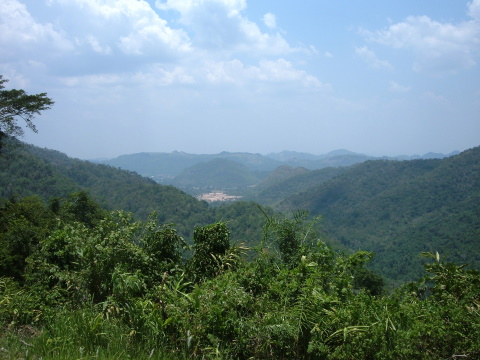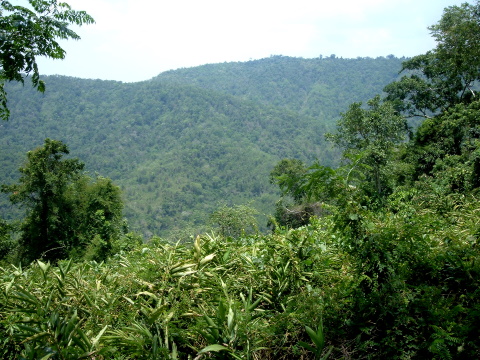 Green hills of Khao Yai

Beauty of Khao Yai

Contents


Chiang Mai flower of the North

I left for Chiang Mai on 18 May 2010 to get away from the impending clash between protesters and the government in Central Bangkok. When I reached Chiang Mai the following morning, all hell had broken loose in Bangkok.

A curfew was imposed in Bangkok and I was unable to return. I was fortunate to have good friends in Chiang Mai who made my stay comfortably pleasant by showing me the beauty of this northern province.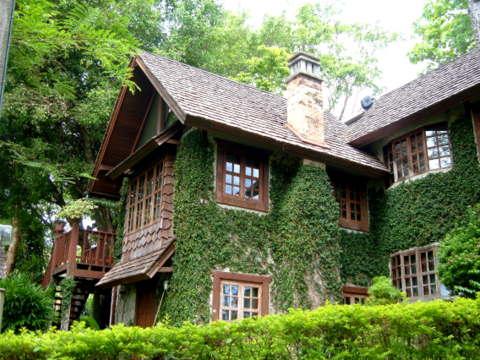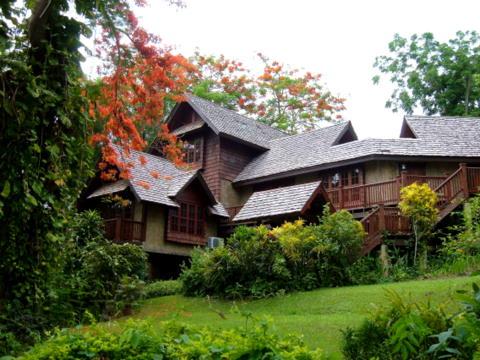 Country homes in Mae Rim, north of Chiang Mai City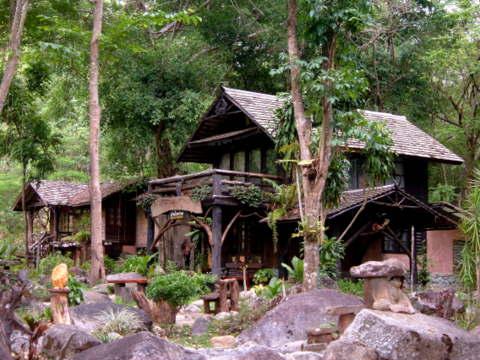 Cottage for rent, Mae On, Chiang Mai

Chiang Mai flower of the North

Contents


The Battle of Ao Manao, Prachuab Khiri Khan

At dawn on 8 December 1941, the Japanese Imperial Army launched a massive invasion of Thailand to use it as a springboard for the invasion of Burma to the north and Malaya to the south.

One of the detachments of the 15th Japanese Imperial Army landed in Ao Manao or Bay of Lemons in Prachuab Khiri Khan Province. The scene in Ao Manao today is in sharp contrast to those turbulent days.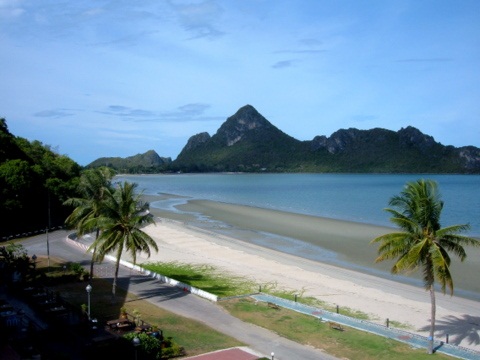 Peace and serenity in Ao Manao

It's hard to imagine that a fierce battle took place here 79 years ago at around this time.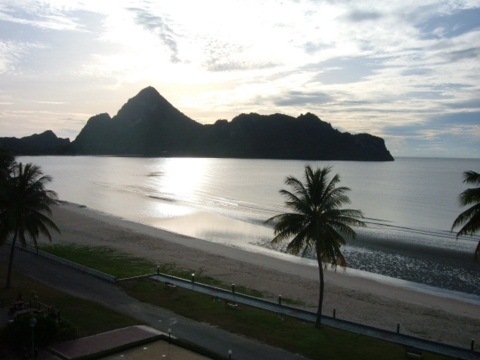 Ao Manao at dawn

The Battle of Ao Manao

Contents


Rayong, the poet's inspiration

Ban Kram in Rayong is the birth place of the father of Sunthorn Phu, Thailand's greatest poet. Rayong is also where the Khao Laem Ya – Mu Ko Samet National Park is located.

On looking at the rocky beaches, blue seas and emerald islands of Rayong, one can imagine what must have inspired Sunthorn Phu to pen his greatest work Phra Aphai Mani; a tale of an amorous prince and his adventures on the high seas and remote islands.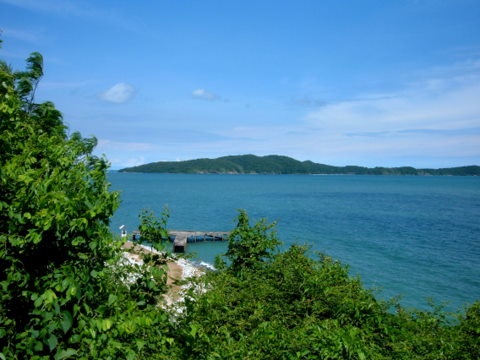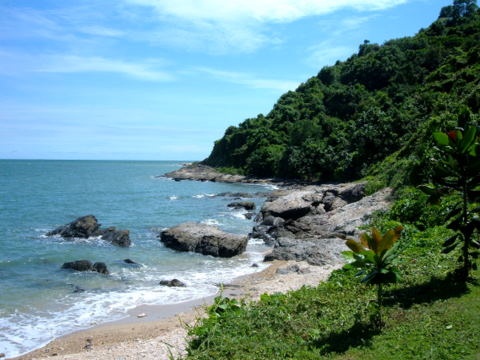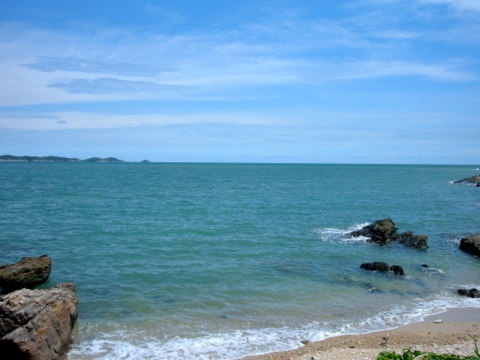 Inspirational scenes in Rayong

Rayong the poet's inspiration

Contents


Jim Thompson Farm, Pak Thong Chai, Korat

The Jim Thompson Farm in Pak Thong Chai was established in 1988 to produce mulberry leaves and silk worms. This was to ensure a reliable and high-quality supply of silk to the Jim Thompson stores in Thailand and other parts of the world.

Later the farm expanded its activities to nurseries, orchards, gardens and hydroponic cultivation. The beautiful flower gardens are the focus of our attention here.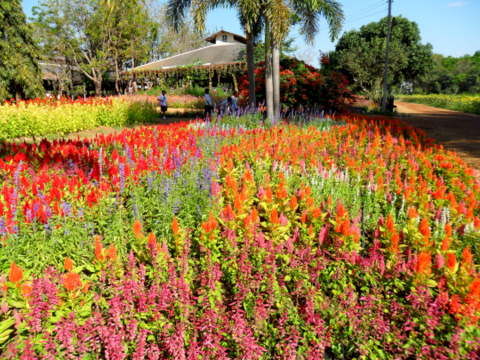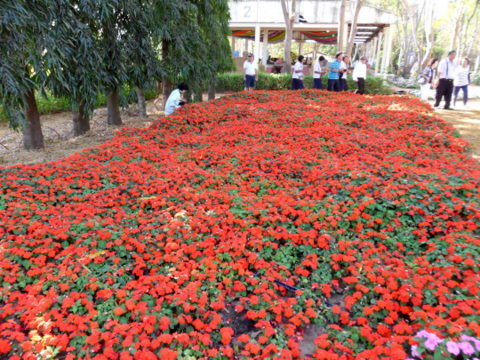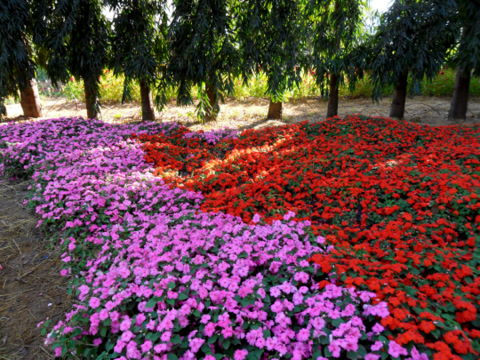 Stunning colours in the gardens of the Jim Thompson Farm

Jim Thompson Farm, Pak Thong Chai

Contents


Bang Saen the lovers' tragedy, Chonburi

Bang Saen was where the Foreign Ministers of Indonesia, Malaysia, Philippines, Singapore and Thailand formulated the ASEAN Declaration that led to the formation of the Association of Southeast Asian Countries (ASEAN) in August 1967.

But what I found more appealing is that Bang Saen is the home to the Thai version of the legendary Romeo and Juliet. Saen a boy from a rich family in Bang Saen fell deeply in love with Muk, a girl from a poor family.

However, their love was not to be. Muk fled in despair to a cliff and threw herself off the cliff into the sea. Saen, hot in pursuit, plunged in after her.

The local community was so saddened they named the hill Khao Sam Muk after Muk and the town Bang Saen after Saen.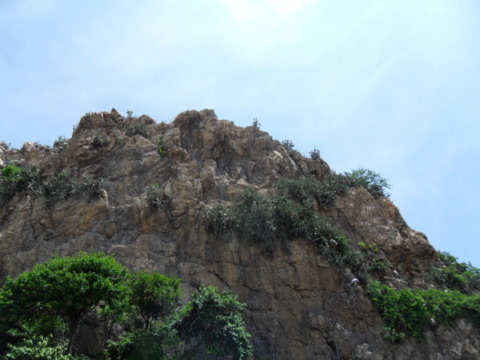 Khao Sam Muk, named after Muk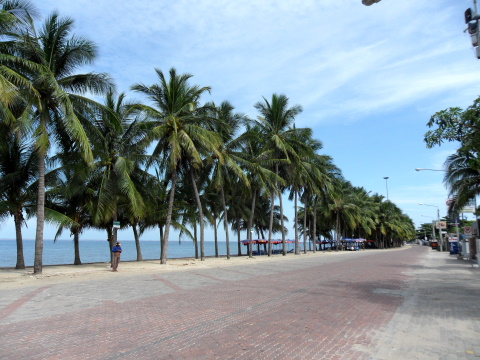 The seaside town Bang Saen, named after Saen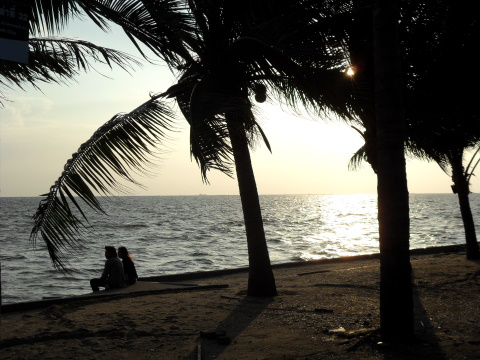 Bang Saen at sundown – a pair of star-crossed lovers

Bang Saen the lovers' tragedy

Contents


Don Kai Dee Benjarong Village, Samut Sakhon

Don Kai Dee Benjarong Village, Samut Sakhon is a community of craftsmen and women producing the exquisite Benjarong porcelain consisting of the five primary colours; black, green, yellow, red and white.

It's made from high quality bone china with elaborate designs hand-painted on the surfaces. Then heated in electric kilns for 10 hours at 800 degrees C (1,472 degrees F).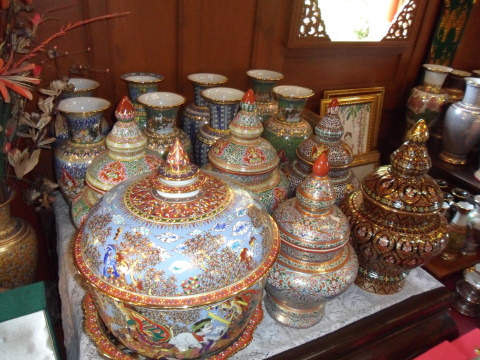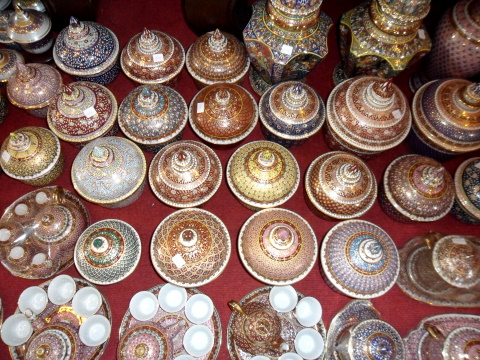 Benjarong – exquisite Thai handicraft

Benjarong Village, Samut Sakhon

Contents


Bueng Kaen Nakhon, Khon Kaen

Bueng Kaen Nakhon is a huge lake about two km south of Khon Kaen City. The lake is 1.5 km from north to south and 700 m at its widest point from east to west. A road around the circumference of the lake allows access to the various historical and cultural attractions around this lake.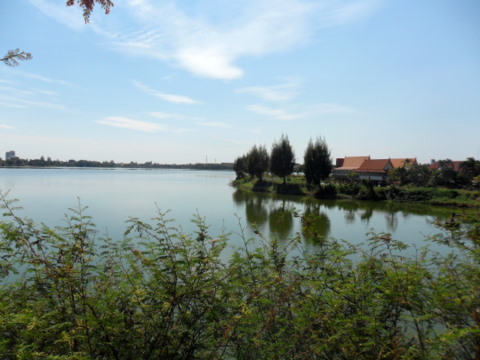 Bueng Kaen Nakhon

One of the attractions around Bueng Kaen Nakhon is Wat Nong Waeng and its beautiful multi-tiered pagoda with each tier lined with gold.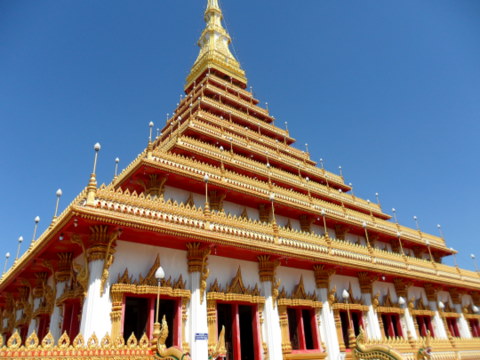 Wat Nong Waeng

Khon Kaen City Attractions

Contents


Phrae Wa Thai silk, Ban Phon, Kalasin

Kalasin is famous for its dinosaur fossils and its dinosaur museum. Another attraction in Kalasin is the exquisite Phrae Wa silk which is woven by the Phu Tai community in Ban Phon in Amphur Kham Muang, 65 km north of Kalasin City.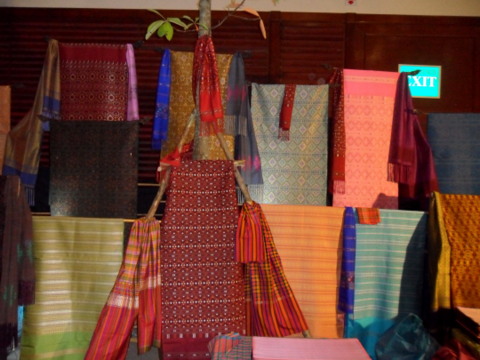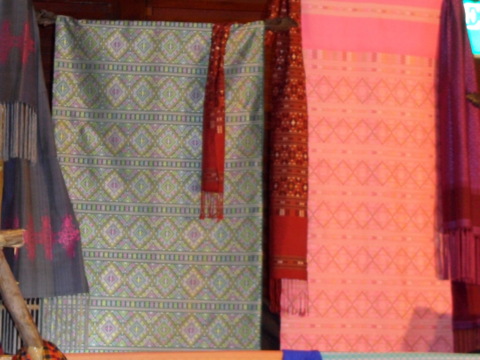 Phrae Wa – the queen of silk

Weaving Phrae Wa, the queen of silk, is a skill that has been passed down for generations.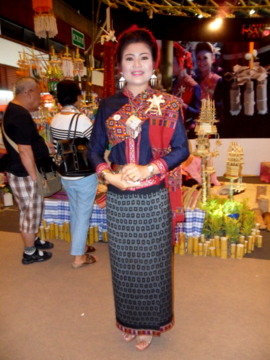 Phu Tai lady in her traditional dress

Phrae Wa silk, Ban Phon, Kalasin

Contents


Annual Elephant Roundup, Surin

The Annual Elephant Roundup in Surin is a spectacular festival I was looking forward to visit for years. I finally got my wish in 2012.

The festival starts on a Friday with a parade of elephants through the city centre followed by a huge feast. All kinds of fruits are laid out on the buffet tables that stretch for almost 600 m along the road. It's a wonder watching the jumbos at feeding time.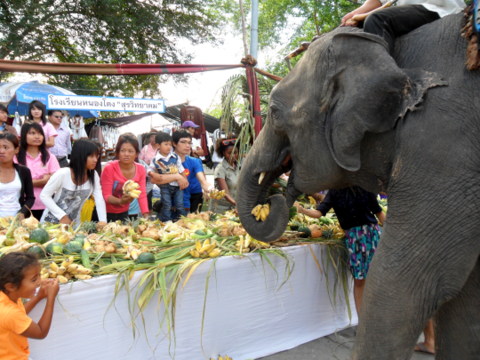 Jumbo buffet

The highlight of the festival is the elephant display at the Surin Provincial Stadium on Saturday and Sunday. The grand finale is a re-enactment of the Battle of Nong Saray in Suphanburi in 1593 when King Narai defeated the Burmese Army.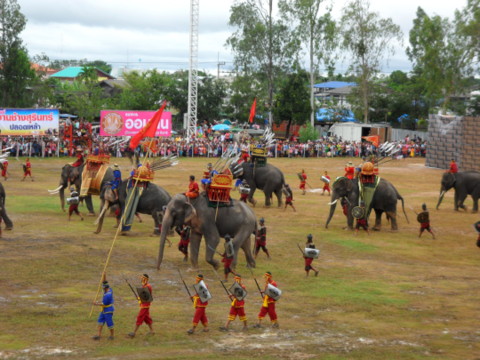 Re-enactment of the Battle of Nong Sarai

Annual Elephant Roundup, Surin

Contents


Treasures of Buriram

The Khmer empire which emerged in 9th from Cambodia spread its influence to many parts of North-east Thailand. Elaborate stone sanctuaries are a legacy of this empire. Buriram has six of these sanctuaries, the most famous being Prasart Hin Phanom Rung.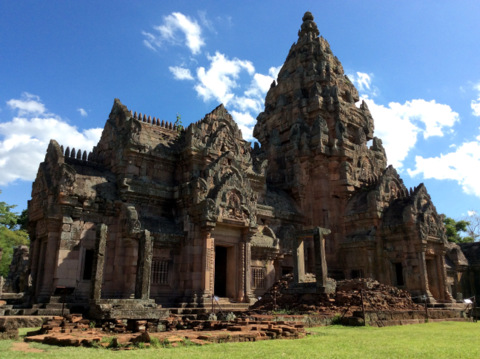 Prasart Hin Phanom Rung

Wat Khao Phra Angkhan was built on an extinct volcano that's 331 m above sea level. Some of the ashes of Buddha are enshrined in the chedi above the ubosot or ordination hall.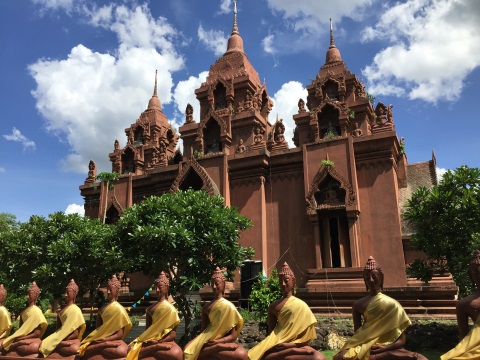 Wat Khao Phra Angkhan

On the way back, we came across this Thai silk weaving group in Tambon Nong Kong. Some of the residents were extracting the silk from the cocoons, others were weaving and the finished products were on display by the road.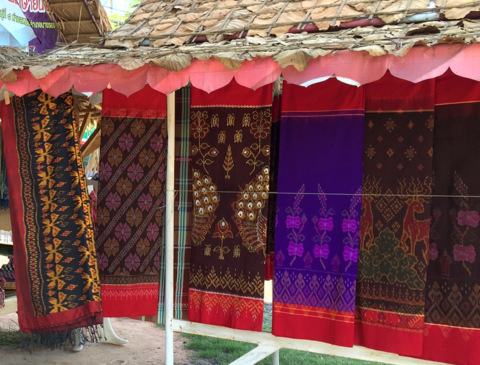 Beautiful Buriram silk

They were so beautiful we bought two pieces.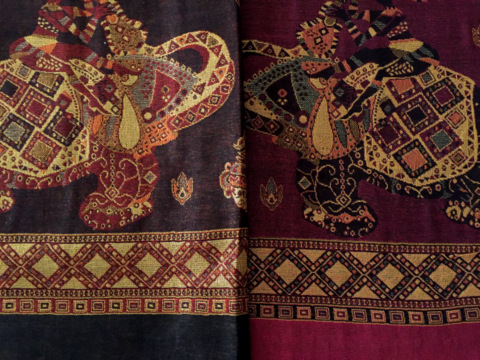 Memories of Buriram

Treasures of Buriram

That's the end of our review of memorable travel photos. If you like more information just click on the links at the end of each section.

Contents


Thank you

I'd like to thank all my friends who live in some of the provinces I visited, for showing me around their home provinces. Viewing these photos brought back fond memories of their warm hospitality.

Contents


Next month

We are hitting the road again! We will explore an old canal side market in Pathum Thani.

Khlong Sip Song Market, Lam Luk Ka, Pathum Thani

If you enjoyed reading this e-zine, please forward it to a friend. If you received this from a friend and found it interesting, please subscribe at Bangkok Travelbug.


What do you think of the Bangkok Travelbug?

We love to hear from you

What other subscribers have said

Till next month then.

Eric Lim
Tour Bangkok Legacies
Find us on Facebook

My Journey through Thailand Part I The First Steps

This is my second e-book and the first in the series of travel journals on my trips to explore the various provinces in Thailand. This edition, which covers my travels from late 2009 to mid-2013, will guide you to historical sites, cultural monuments and exquisite Thai handicraft, across a vast spectrum of cultural and ethnic diversity.

You can have a virtual tour with this e-guide book or take the first steps yourself in this journey through Thailand.

My Kindle e-book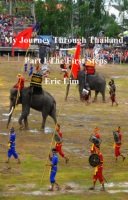 Copyright@2008-2020 Tour Bangkok Legacies
All rights reserved