Bangkok Legacies e-book  
your personal travel e-guide
Aim of this e-book
The Bangkok Legacies e-book is a do-it-yourself travel e-guide for independent travellers who wish to go off the beaten track and explore some of the lesser seen places in Bangkok on their own. It's your handy personal digital guide in Bangkok.
How to use this e-book
This e-book covers the birthplace of Bangkok, places of worship, old temples, churches and shrines with interesting histories and legends, quaint museums, traditional Thai arts and craft still practised by the artisans and some suggested trips to the outskirts of the city which have remained relatively unchanged.
Each section provides the historical and cultural background to the subjects, details of the various people and places and most importantly maps and directions to get there, including forms of public transport like boats, buses and trains to use.
With this e-book downloaded to your personal mobile device which almost everyone carries nowadays, you can have a travel guide at your fingertips.
My e-book cover
The easily recognisable cover to my e-book features the distinctive murals in Wat Mahapruettharam depicting the 13 ascetic practices of Buddhism.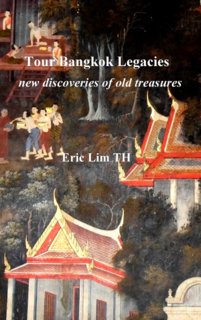 My e-book cover
Advantages of e-books
I belong to that generation that would insist on reading a hard copy of a book until I wrote the Bangkok Legacies e-book and started reading other e-books.
It was only then that I realised that there are numerous advantages to e-book.
·         Storage – If you are an avid reader, books can literally fill up your home unless you have the luxury of a library. E-books solve this problem completely. What's more the e-books can easily be recalled.
·         Portability – You don't have to lug a book around when you are out. It's all in your mobile phone or tablet.
·         Wide selection – You have access to a wide selection of e-books both free and paid. E-books are generally cheaper and easier to buy, delivery is online.
·         Only in e-book format - Many of the old classics are out of print and only available in e-book format. It will be difficult to find them in bookstores, try looking for Treasure Island or Moby Dick on the shelves.
·         Convenience – Shop for e-books from the convenience of your home. Gone will be the days of hunting around for book stores for your favourite book.
Download free e-book readers
In order to read books online, you need an e-book reader. These can be downloaded FREE on the internet. There are various versions to suit personal computers (desktops and laptops) and operating systems, Windows, Apple OS and Android.

For Kindle e-books from Amazon, download the Kindle App appropriate for your device.
Once you've done that, open your app and sign in. If you don't an account, just open one.
For e-books from Smashwords, PC users need to download the Adobe Digital Reader here.
However iPad, mini iPad and iPhone users downloading Smashwords e-books just need to click the ePUB button and the e-book will be downloaded to your iBooks library
For Android users download the Aldiko App from Google Play.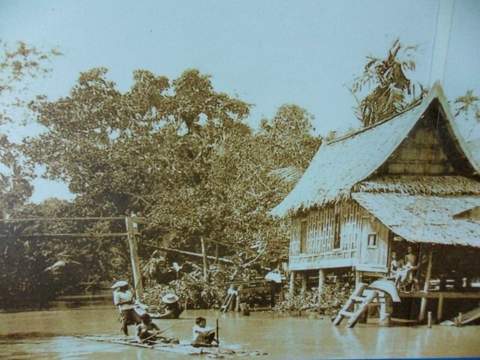 Old Bangkok – Bangkok Noi
Get a free sample and buy my e-book
The Bangkok Legacies e-book is available at Amazon or Smashwords where you can get a free sample to see if you like it and to purchase it.  
My Kindle e-book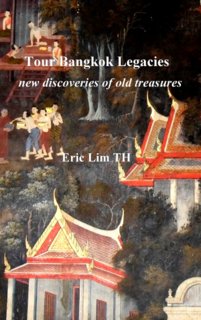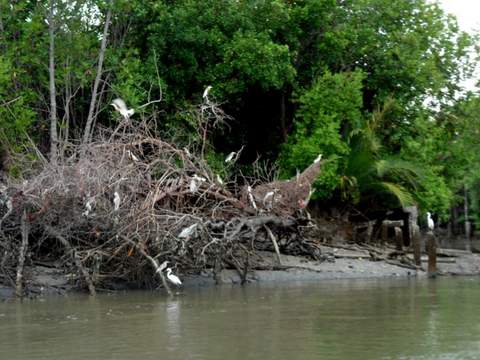 Only area with mangrove in Bangkok – Bang Khun Thien
Review my e-book
After you have read the Bangkok Legacies e-book, I would appreciate very much if you could write a review of the book. This is an e-mail I received from a reader who bought my e-book.
"This is a great travel book to have about Bangkok, Thailand whether you have been there, are there, going there, not going there, thinking or simply enjoying a good read. It's very well written, enlightening and highly recommended."
Dan Wee – San Marino, California
Here are some reviews of this e-book on Kindle and Smashwords.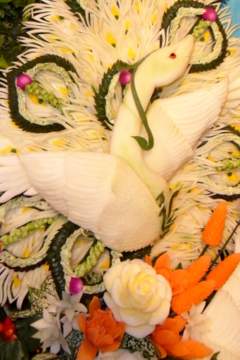 Thai craftsmanship – vegetable and fruit carvings
Well, there you have it. I hope you found this article useful. Get a free sample, better still buy a copy. I hope to hear from you about your experience. Just e-mail us, it's nice to hear from you.
My thanks
I am grateful to Dan Wee, Janet Brown, Jackie Paulson and Steve Vanbeek for their reviews of the Bangkok Legacies e-book. Thank you very much all of you for your support.
For more on how all this started, please see my Bangkok story.
Custom Search
Bookmark this page and tell your friends about it
ADD TO YOUR SOCIAL BOOKMARKS:

Blink

Del.icio.us

Digg

Furl

Google

Simpy

Spurl

Technorati

Y! MyWeb