Tha Chin River cruise
30 Mar 2018

Welcome back, this month we take a river cruise along the Tha Chin River between Wat Don Wai and Wat Rai Khing in Sam Phran, Nakhon Pathom.

Such cruises are popular in some of the floating markets here as they let visitors do some sightseeing, feed fish in their sanctuaries or to make merit at the temples along the way.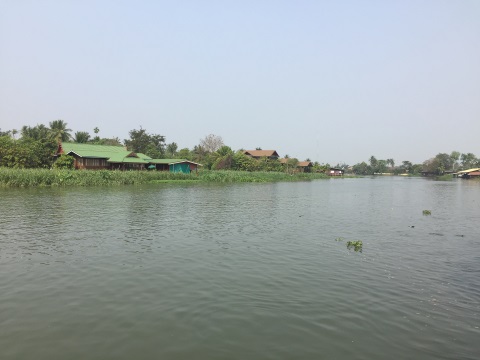 Tha Chin River

It's also a good opportunity to see the traditional way of life that still exists in some of the riverside communities. Come and join us on this river cruise.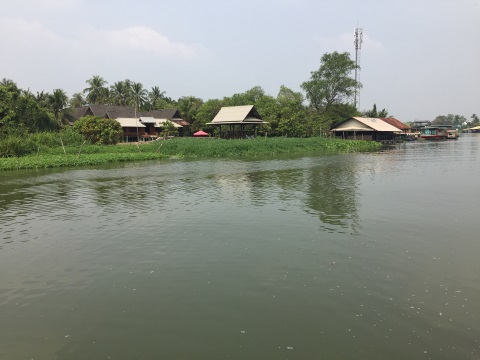 Farms on the Tha Chin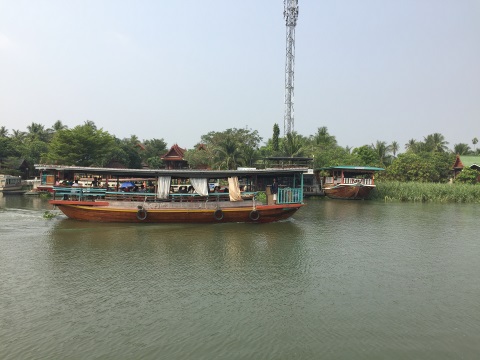 Boat used in the cruise

Join us on the Tha Chin River cruise

Read what other subscribers have said about us, and subscribe to the Bangkok Travelbug.

Next month – Ban Sakla the waterside community – Samut Prakarn

My Journey through Thailand Part I The First Steps

This is my second e-book and the first in the series of travel journals on my trips to explore the various provinces in Thailand. This edition, which covers my travels from late 2009 to mid-2013, will guide you to historical sites, cultural monuments and exquisite Thai handicraft, across a vast spectrum of cultural and ethnic diversity.

You can have a virtual tour with this e-guide book or take the first steps yourself in this journey through Thailand.

My Kindle e-book