Ing Nam Market Sam Khok
3 November 2020

Dear friends and readers of the Bangkok Travelbug, welcome back to the Bangkok Travelbug. In this November issue we visit another old waterside market in Pathum Thani.

Fortunately, this market in Sam Khok is far livelier than the last one we visited. It had a constant stream of visitors providing the vendors with a brisk trade. Besides the market there are also some very old and interesting attractions in the neighbourhood.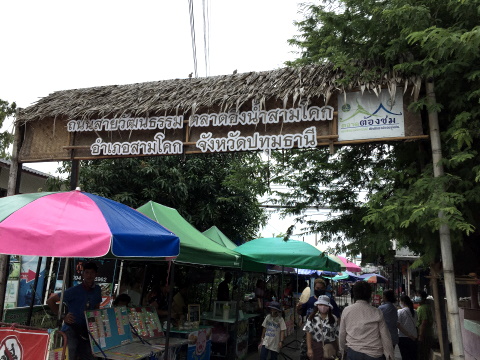 Entrance to the market

Let's take a look at what's in store for us here.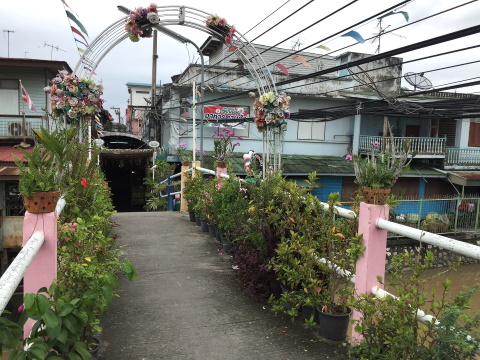 Bridge spanning the Bang Toei Canal



Further into the alley

For more, please see, Ing Nam Market, Sam Khok

Read what other subscribers have said about us, and subscribe to the Bangkok Travelbug.

Next month – We explore Ban Khun Phitak, an old house that was the home of a nobleman in the reign of King Rama V. It's located on the banks of the Noi River in Phak Hai, Ayutthaya and it's reputed to be a scary and haunted place.

Tour Bangkok Legacies – my first e-book

If you are an independent traveller, here's a handy e-guide book, Tour Bangkok Legacies, which will help you along as you explore the streets of Bangkok and discover its old treasures. It's complete with historical descriptions, maps and detailed directions on how to get to these places.

My Kindle e-book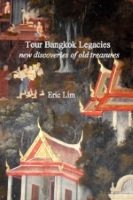 Copyright@2008-2020 Tour Bangkok Legacies
All rights reserved