Khao Phansa Boat Procession in Lat Chado
2 Aug 2018

Welcome back to the August 2018 Bangkok Travelbug. As promised, we re-visit Lat Chado for the Khao Phansa Boat Procession at the start of the Buddhist Lent. It was a beautiful occasion, so please join us for this colourful annual festival in Lat Chado, Ayutthaya.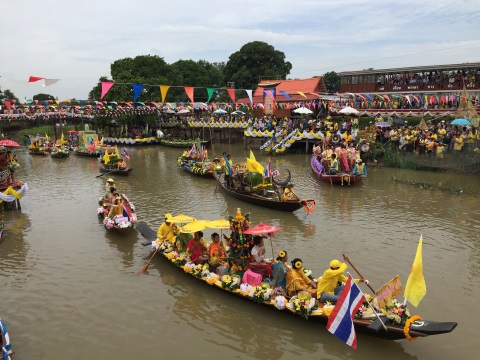 Colourful boats start streaming in

It was a wonderful opportunity to capture some memorable photos. Rarely do we get to see such colourful sights on the river. Boats were decorated in different themes, mostly agricultural. Many of the participants were dressed in traditional Thai attire, some were in period dress from the Ayutthaya era, others were in yellow, the royal colour.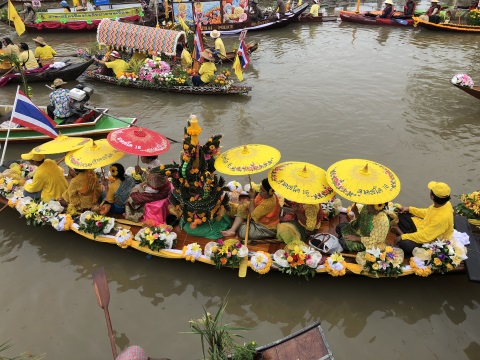 Boats and participants in dazzling colours

Join us for the Khao Phansa Boat Procession in Lat Chado, Ayutthaya.

Read what other subscribers have said about us, and subscribe to the Bangkok Travelbug.

Next month – Mon Temples in Pathum Thani

My Journey through Thailand Part I The First Steps

This is my second e-book and the first in the series of travel journals on my trips to explore the various provinces in Thailand. This edition, which covers my travels from late 2009 to mid-2013, will guide you to historical sites, cultural monuments and exquisite Thai handicraft, across a vast spectrum of cultural and ethnic diversity.

You can have a virtual tour with this e-guide book or take the first steps yourself in this journey through Thailand.

My Kindle e-book