Wat Chedi Hoi Pathum Thani
27 Sep 2018

Welcome back to the October issue of the Bangkok Travelbug. We are still covering Pathum Thani this month and will take you to a very unusual temple.

There are several chedi in this temple (a domed shaped structure in a Buddhist temple) that are made of huge oyster shells but these are not just ordinary shells; they are very, very old!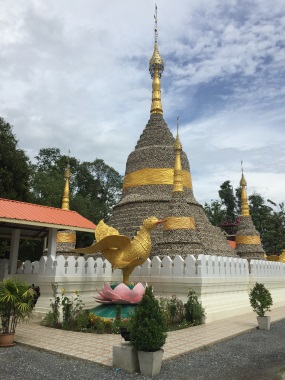 Wat Chedi Hoi

It is not known when Wat Chedi Hoi was built. When a pond was being dug in the temple grounds, huge oyster shells were discovered! Archaeologists subjected these shells to carbon dating ⃰ (carbon 14 dating) tests and concluded ……………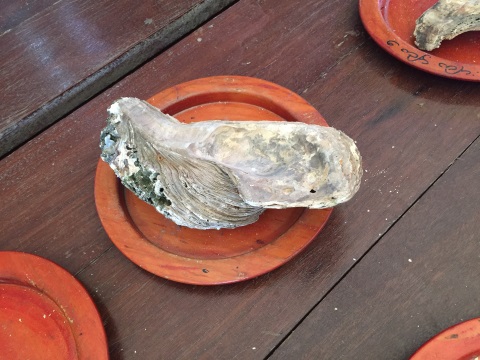 One of the huge oyster shells

For more, take a virtual tour of Wat Chedi Hoi Pathum Thani

Read what other subscribers have said about us, and subscribe to the Bangkok Travelbug.

Next month – A weekend in Phisanulok

My Journey through Thailand Part I The First Steps

This is my second e-book and the first in the series of travel journals on my trips to explore the various provinces in Thailand. This edition, which covers my travels from late 2009 to mid-2013, will guide you to historical sites, cultural monuments and exquisite Thai handicraft, across a vast spectrum of cultural and ethnic diversity.

You can have a virtual tour with this e-guide book or take the first steps yourself in this journey through Thailand.

My Kindle e-book