Owl Art Museum, Nakhon Chaisi
7 Jan 2018

Happy New Year 2018! May this year be an even better one for you and may you be blessed with good health, happiness and success in all your endeavours.

We originally wanted to present in this issue the Wat Klang Koo Vieng floating market in Nakhon Chaisi. Unfortunately, the market was closed on Saturdays as there weren't enough visitors.

On the way back, we spotted an unusual sign by the road that led to the unexpected discovery of museum which is housed in an equally unusual building.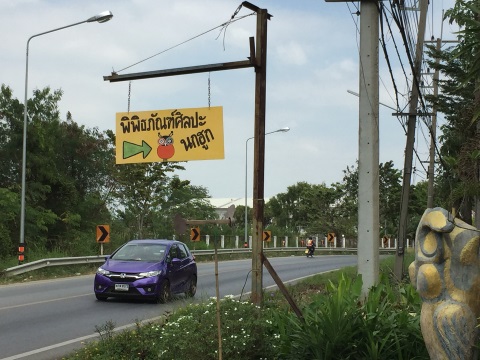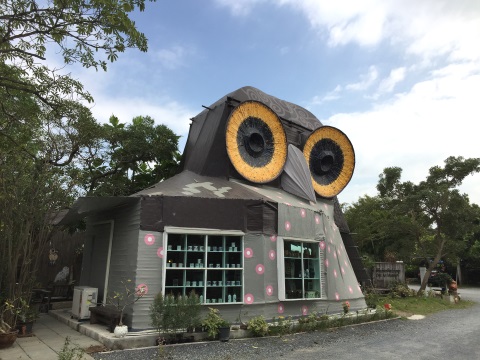 Owl Art Museum, Nakhon Chaisi

Welcome to the Owl Art Museum. Let's take a tour of this place and find out more.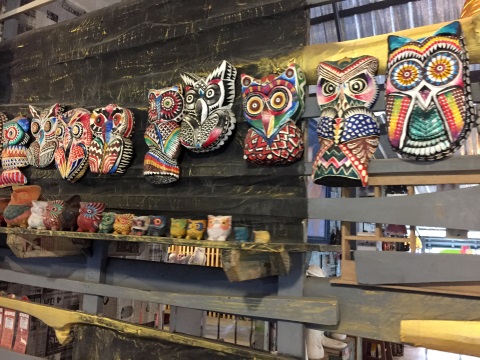 Owl art from Peru

Join us in a tour of the Owl Art Museum, Nakhon Chaisi

Read what other subscribers have said about us, and subscribe to the Bangkok Travelbug.

Next month – The seagulls of Bangpu, Samut Prakarn

My Journey through Thailand Part I The First Steps

This is my second e-book and the first in the series of travel journals on my trips to explore the various provinces in Thailand. This edition, which covers my travels from late 2009 to mid-2013, will guide you to historical sites, cultural monuments and exquisite Thai handicraft, across a vast spectrum of cultural and ethnic diversity.

You can have a virtual tour with this e-guide book or take the first steps yourself in this journey through Thailand.

My Kindle e-book