E-mail us
it's nice to hear from you
E-mail us if you have any views, suggestions or any contributions to the website. Tour Bangkok legacies is a historical travel site providing information on the historical aspects of some interesting places in Bangkok for the independent traveler.
The site presents the legacy of these places and the people who left their mark for posterity. Some of these places may be off the beaten tourist track; others are not but all are as just as rich in history.
During your tour of Bangkok, if you have stumbled upon similar places, which may have missed our attention, please let us know. Any feedback from readers or even an article would be most welcome.
Or you may have a content site that may be complementary to this site. If you think it would be of mutual benefit for us to exchange links, please e-mail us.
As for comments and ideas for our newsletter, Bangkok Travelbug, you are most welcomed to submit them.
You don't have to divulge your personal particulars if you don't wish to. We do, however, look forward to your comments.

Or you can sign in the Bangkok legacies guestbook.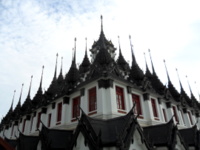 If not for anything else, it'll still be nice to exchange hellos or information from wherever you may be.
We are looking forward to your e-mail.


Bangkok legacies guestbook

Sign in the Bangkok legacies guestbook and join our community of friends across the sea.


Thank you for your feedback
We like to say a big and special thank you to those of you who have e-mailed us with your questions, feedback and suggestions.
The contents of your e-mails give an indication of the focus of interest and help us gear this website to suit your needs.
We will try and include as many of these ideas in the site. As this would take some time, please bear with us.
For those who suggested areas outside Bangkok, e.g. Surin Annual Elephant Roundup, Khmer sanctuaries and the Ban Chiang archaeological site, we are covering these areas in our monthly e-zine Bangkok Travelbug which deals with the rest of Thailand.
Since then some of your suggestions have been implemented and these topics have been covered in 
Bangkok Travelbug back issues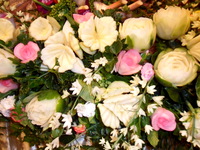 This is to allow Tour Bangkok Legacies to maintain its focus on Bangkok proper. All the same, thank you very much. Keep it up. E-mail us, we love to hear from you.