Bangkok legacies guestbook
linking friends across the sea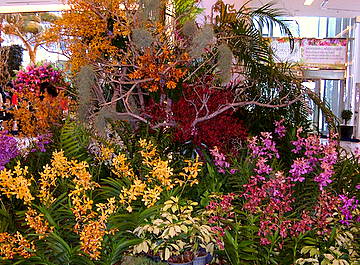 A big hello from Bangkok
Bangkok legacies guestbook is our web page guestbook for visitors to sign in and build up a community of friends of Tour Bangkok Legacies. Please do us the honor and sign in our guestbook on this web page. You can leave your name, city or town, country and comments. 

Sign in the Bangkok legacies guestbook 

Read the comments of other visitors who have signed our guestbook 

Include a photo of yourself or one of where you live if you like. 

Your contribution will enhance the international flavor of this community. It would be nice if you could say hello in your language. That way, we'll all learn a new word or two every time someone says hello. 

It's our sincere hope that our web page guestbook will serve as a bridge to all our friends across the sea. Thank you for visiting Tour Bangkok Legacies and for your interest in this website.
Scroll down this page to read some of the comments written by our readers who come from all over the world:
Australia, Bahrain, Canada, China, England, France, Germany, Greece, India, Indonesia, Ireland, Japan, Malta, Nepal, Netherlands, New Zealand, Norway, Portugal, Scotland, Singapore, Spain, South Africa, Thailand, USA.
We will appreciate if you can join in, leave your comments in the Bangkok Legacies guestbook and make this community even bigger.
Linking friends across the sea
Sign in our web page guestbook and help build a community of friends and visitors to Tour Bangkok Legacies. We'd loved to hear from you, wherever you are.
Other Visitors Who Have Signed
Click below for other visitors who have signed our guestbook.
A Big Thank You to All

To all our readers and friends who have been kind enough to take the time to express their compliments and encouragement, we would like to say a big thank you.
Your comments have been very encouraging and really serve as a motivation to keep going and do better. I am also grateful for all the good friends that I have made through this web site, which has provided a way to link friends across the sea.
Some are still in e-mail contact; others unfortunately are unable to be in contact anymore. But they still remain in my thoughts. 
Alternatively, you can also E-mail us for queries or advice on your travel plans to Bangkok and Thailand. The other way of maintaining contact is through our monthly e-zine Bangkok Travelbug. There is a small community of subscribers here too.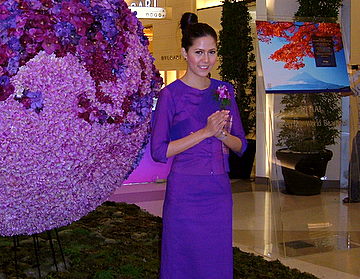 Thank you for visiting us
Footnote
The photos on this page were taken at an orchid exhibition held at the Siam Paragon, Bangkok on 17 June 2008.
My Journey through Thailand Part I The First Steps
This is my second e-book and the first in the series of travel journals on my trips to explore the various provinces in Thailand. This edition, which covers my travels from late 2009 to mid-2013, will guide you to historical sites, cultural monuments and exquisite Thai handicraft, across a vast spectrum of cultural and ethnic diversity.

You can have a virtual tour with this e-guide book or take the first steps yourself in this journey through Thailand.
My Kindle edition