Hello






A man's legacy to his nation

Welcome back to our September 2009 issue of Bangkok Travelbug, the monthly newsletter of Tour Bangkok Legacies. A big welcome if you have just joined us. We wish you an informative experience. This month we move out of Bangkok and take a drive down to the coastal provinces of Samut Prakarn and Chonburi south-east of Bangkok.


In this September issue (click on the link to go directly to the topic)



A man's legacy to his nation

As you drive out of Bangkok eastwards into Samut Prakan along Sukhumvit Road or along the highway, you will notice a monument visible in the distance. As you draw closer, you can make out a huge elephant perched on the roof of a building.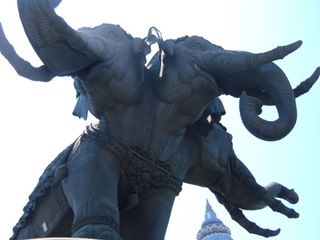 The mighty Erawan

That's Erawan, the 250 ton three headed elephant on the roof of the Erawan Museum. This unusual museum is the brainchild of Lek Viriyaphant who had a vision of preserving his personal collection of Thai art for posterity by retaining Buddhist and other relics within the country to foster cultural tourism.

The architecture of the Erawan Museum and the interior were designed to represent Hindu mythology on the structure and characteristics of the universe; representing the Three Worlds, heaven, earth and hell.

Further down Sukhumvit Road as we drive along the coast of Samut Prakan, we will encounter another of Lek's projects. Muang Boran or Ancient City is an outdoor museum with displays of scaled models or life sized replicas of ancient ruins, monuments, buildings which provide an excellent insight into the ethnic and cultural heritage of Thailand.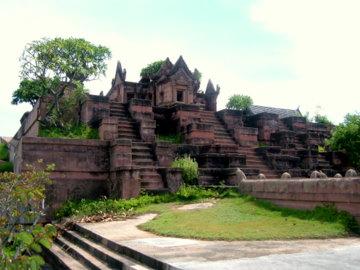 Phra Viharn in Sisaket

Covering almost 100 hectares or 240 acres, this outdoor museum preserves the past architecture, art and culture of the different regions in Thailand with ruins and monuments located in an area in the shape of the map of Thailand.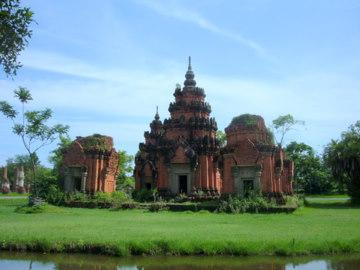 Prasat Sikhoraphum in Surin

Just outside the beach resort of Pattaya, Chonburi is a 100 m high building made entirely from teak wood without a single nail. The exterior and interior are covered with elaborate wooden sculptures.

The structure consists of four separate wings with separate entrances joined back to back. Each wing represents Chinese, Hindu, Khmer and Thai architecture respectively.

The design philosophy is based on the belief that human civilization is achieved and nurtured through religious truth. Man owes his existence to seven creators, Heaven, Earth, Father, Mother, Sun, Moon and Stars.

This is the Sanctuary of Truth the third of Lek's projects.

Many of us come and go through life without leaving anything significant behind. The rare few leave their mark by endowing to society cultural monuments of their ideals and lives endeavours. Lek Viriyaphant was such a man.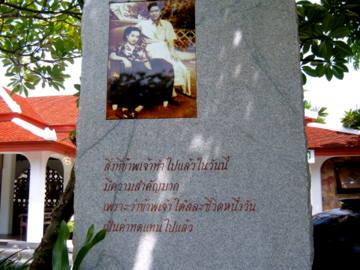 "Whatever you have done today is of great importance
because you gave a day of your life to achieve it"

Table of contents


Rare exhibition - Dvaravati art In a rare exhibition of ancient Dvaravati art, 149 masterpieces from 12 national museums all over Thailand are put together under one roof – at the National Museum in Bangkok.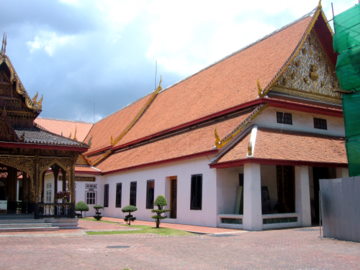 Issaravinitchai Throne Hall, National Museum Bangkok – venue for the exhibition. The throne hall is behind the main hall of the museum

The introduction of Buddhism in Thailand in 5th C AD by Indian scholars was followed by a gradual increase in Indian influence from 6th – 7th C AD.

Chinese scholars in the Tang dynasty 7th – 8th C AD have mentioned in their writings the existence of a civilization in central Thailand straddling the trade routes between India and China.

Archaeological evidence has also indicated that Dvaravati, the ancient civilization, thrived between 6th– 11th C AD in the Chao Phraya basin in central Thailand in the present day provinces of Nakhon Prathom, Ratchaburi, Lopburi, Singburi, Chainat and Suphanburi.

This civilization, which had a profound impact on Thai art, culture and religion, also extended its influence to north, north-eastern and southern Thailand. We now have a chance to view these priceless artefacts uncovered in Thailand by archaeologists over the years.

The exhibition, Dvaravati art – the early Buddhist art in Thailand, is from 14 August – 9 October 2009 after which the artefacts will be returned to their respective museums all over Thailand.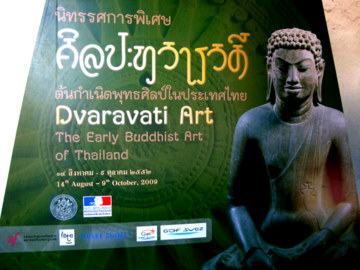 Opening times

14 August – 9 October 2009
9:00 am – 4:00 pm
Every day except Mondays and Tuesdays

While you are there, drop in to the main hall of the National Museum to review the millennia of Thai history. The 200 baht admission fee includes the tour of the main hall of the National Museum and the Issaravinitchai Throne Hall where the Dvaravati art is showcased.

To get to the National Museum in Bangkok, please see map of Rattanakosin.

Table of contents


New web page - another side of Chinatown Bangkok

Chinatown Bangkok has a maze of side lanes and alleys with lots of old and interesting places to explore. Try this historical walking tour of old Chinatown.

Around this corner, the biggest but not the oldest Thai bank opened its first branch for business on 1 December 1944.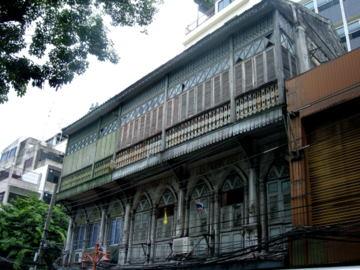 Small start for a big bank

The man who gave us Chang Beer attended this school.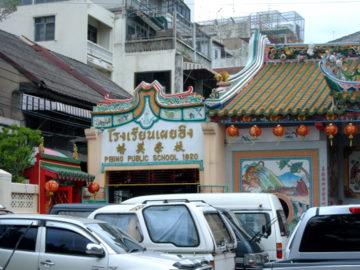 Humble beginnings

What's in this alley? You'll never guess.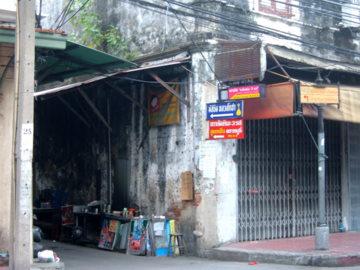 Give up?

This 80 year old porridge shop is now run by the third generation.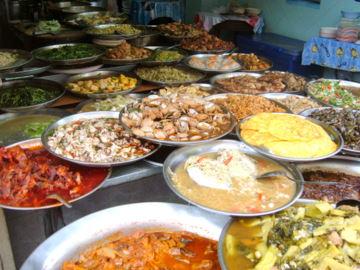 Lots to choose from

These old market alleys are a century old and still retain that special character.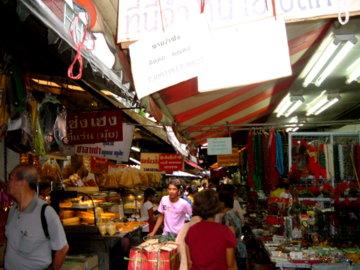 One of the old shopping alleys

Take this walk through history at Chinatown Bangkok sights in old Chinatown. It's a side of Chinatown you don't often see.

Table of contents


An Indian restaurant in Bangkok

In 1988 an Indian restaurant was just starting business in a narrow soi across the street from Narai Hotel in Silom. A friend brought me there for lunch years ago and I forgot all about it after that.

Two years ago when I was overcome by a craving for Indian food, I racked my memory and scanned the Bangkok maps to find this place again.

I found the Tamil Nadu Restaurant in Silom Soi 11, a narrow lane just wide enough for a car to pass. Someone walking along busy Silom Road would walk right past without realizing this restaurant was there.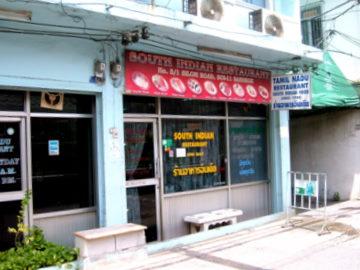 Tamil Nadu Restaurant

This Indian restaurant serves lip smacking mutton masala, a thick curry and chepatis, a kind of Indian bread.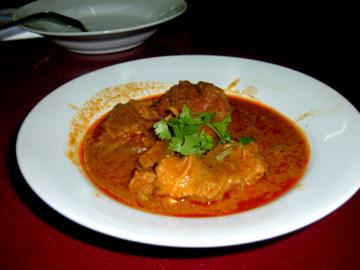 Mutton masala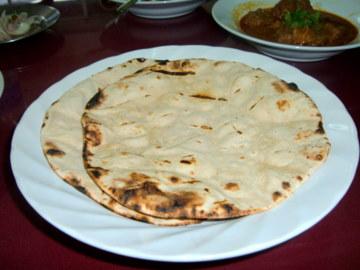 Chepatis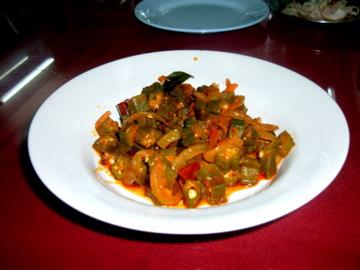 Lady's fingers

The air-conditioned restaurant is quiet and not crowded most of the time. The first section of the restaurant as you enter is meant for serving vegetarian food. The inner section featured in the photo below serves meat dishes.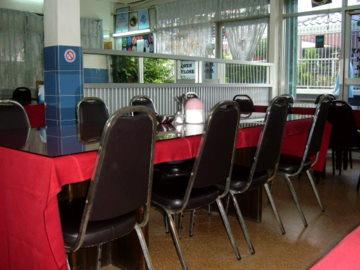 Inside the Tamil Nadu

It's one of those nooks and corners in Bangkok that's worth spending a quiet afternoon over a mouth watering and inexpensive curry lunch.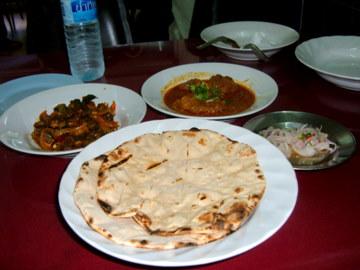 All this for 190 baht

To get there, please see the map to Tamil Nadu Restaurant.

Table of contents







Next month

We are going far, far away from Bangkok. I won't tell you where yet. Find out next month! See you then.

If you enjoyed reading this e-zine, please forward it to a friend. If you received this from a friend and found it interesting, please subscribe at Bangkok Travelbug.


Your comments please

We'd love to hear from you. Please tell us what you think, e-mail-us.

To return to Tour Bangkok Legacies Home Page.


Copyright@2008-2009 Tour Bangkok Legacies
All rights reserved