Royal Carriage Museum
preserving a long lost era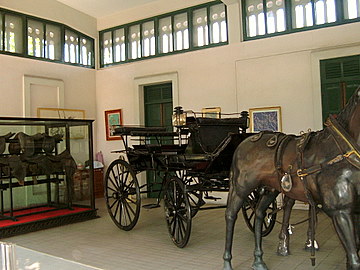 The Royal Carriage Museum is located near the north entrance to Dusit Garden, around the Suan Hong Residential Hall not far from the Vimanmek Mansion. The museum was opened on 12 August 1991 on the 60th birthday of Her Majesty Queen Sirikit.
Horse carriages were a popular mode of transport in the late 19th and early 20th centuries, although the motorcars were introduced in Bangkok since 1897. 
Royalty and members of the nobility frequently used horse carriages during official ceremonies.
The carriage museum has on display 13 refurbished horse carriages used during the reign of King Chulalongkorn or King Rama V.
Models include the glass state coach made by the Stuart & Company in Calcutta, a made-to-order model from Alfred Alder in London and various other models by coach makers in London.
The first carriage on display, the glass state coach, was used by King Rama V, King Rama VI and King Rama VII. King Rama VIII and the present King, King Rama IX also rode in this carriage when they returned from Europe.

By 1925, at the end of the reign of King Rama VI, it was recorded that there were 2,698 horse carriages in Bangkok. 
This however pales in comparison with the millions of motor vehicles in all shapes and sizes clogging the streets of Bangkok today.
I have tried searching for data on the number of vehicles in Bangkok and it ranges from 6,840,000 - 7,384,934 as at 31 October 2013!!!
The Royal Carriage Museum, one of the more recent museums in Bangkok, is part of the royal initiative to preserve Thai heritage and history for the younger generation, like the rest of the other museums in Dusit Garden.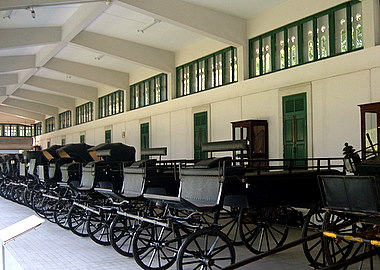 This is the only museum in Dusit Garden where you can take photos of the exhibits. So here are a couple more, taken in January 2010.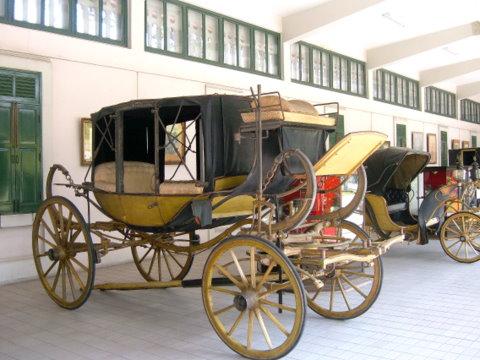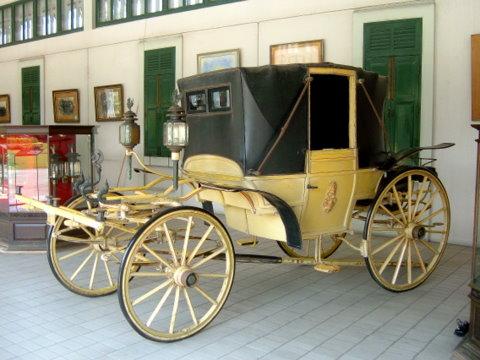 To get there, please see the Dusit Garden map. For the other royal residences in Dusit Garden.
Note:
There is only one province in Thailand where horse carriages are still used regularly today; Lampang province 600 km north of Bangkok. Here horse carriages are used for public transport around the city.
The first horse carriage was brought up from Bangkok to Lampang in the reign of King Rama V (1868 – 1910). Every April Lampang celebrates its Historical Train and Horse Carriage Festival with cultural shows, bazaars and food fairs.
Custom Search