Bang Saen sunset Chonburi, Thailand
Bang Saen sunset
Chonburi, Thailand
by Eric Lim
(Bangkok)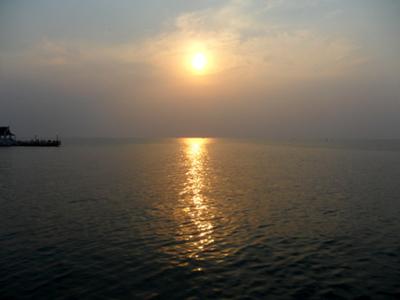 Photos 1- 3 Sunset taken at Laem Thaen, a cape just north of Bang Saen beach, taken on the evening of 13 February 2013.

Bang Saen is a beach resort about 85 km south of Bangkok that is popular with the Thais

Photo 4 – Khao Sam Muk, the hill from which Muk and Saen the two lovers leapt to their deaths.

For more on the story of Bang Saen and its place in history, please see Bang Saen – the lovers' tragedy.

Join in and write your own page! It's easy to do. How? Simply click here to return to Photo sharing gallery .