Bangkok budget hotels
cheap hotels for your Bangkok trip 
Bangkok budget hotels provide cheap and comfortable hotels in various locations in Bangkok with fast and convenient public transport for cheap Bangkok travel. To facilitate fast and convenient travel, the nearest skytrain or subway station, where applicable, is mentioned. For the riverside hotels, the nearest river pier is also indicated.

Share your review of cheap Bangkok hotels with others!

The budget hotels are organized by their general locations. Just click on the menu to go to the area of your choice.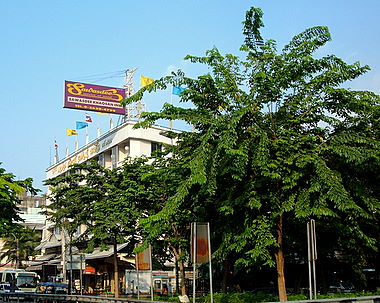 Sawadee Khaosan Inn
Other budget hotels in the area are:

Amarin Inn Banglumpoo Place Guest House Bhiman Inn 

Center Point Plaza Hotel Dang Derm Hotel Erawan House

Feung Nakorn Balcony Fortville House Green House Hostel Hello Hostel

Hi Baan Thewet Khaosan Holiday Guesthouse Khaosan Palace Hotel

Khaosan Park Resort KS Guesthouse Lucky House Marco Polo Hostel

Nappark Hostel New World City Hotel Penpark Place

Rambuttri Village Hotel Rikka Inn Roof View Place Hotel

Siamese View Lodge Sivarin Guest House Sleep Withinn Hotel

Suksawad Hotel Swana Bangkok Taewez Guest House

Thai Cozy House Tubtim Bed & Breakfast Wild Orchid Villa


Please see the map of the Bangkok budget hotels in Khao San area. 

Contents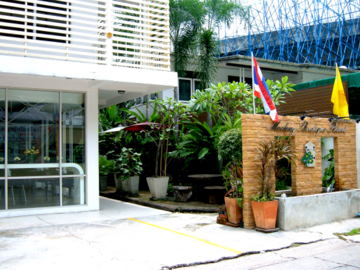 S2S Boutique Resort
Please see map of the Bangkok budget hotels in Pratunam.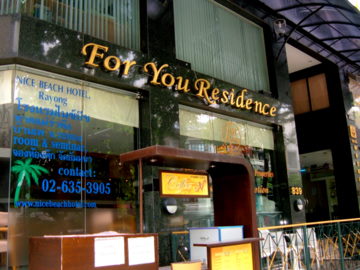 For You Residence
Sala Daeng skytrain station

HQ Hostel Wall Street Inn

Surasak skytrain station

Golden House Silom Sapphirtel Inn Silom Avenue Inn Hotel

Surawongse Road

13 Coins Antique Villa Just Beds Hotel 
Manohra Hotel New Trocadero Hotel


For a map of the budget hotels in the Silom area 

Contents
Bangkok budget hotels provide cheap accommodation for budget travelers. Make your reservations online for these discount hotels and enjoy your budget travel holiday in Bangkok.

For city train services to these hotels, please Bangkok skytrain and subway.
For other Bangkok hotels.
Custom Search