Hotels in Sukhumvit
Bangkok hotels on a long, long road

Hotels in Sukhumvit, are located in an area with a high density of Bangkok hotels, ranging from 5-star luxury hotels, boutique hotels to cheap hotels on a road with an unique feature.
An extension of Rama I and Ploenchit Roads from Siam Square, Sukhumvit Road officially starts from the Ploenchit Express junction near Soi 1 and extends south-eastwards to the Bangkok city limits at Soi 107.
Sukhumvit Road continues on through the south-eastern provinces of Samut Prakarn, Chonburi, Rayong, Chantaburi, until it finally ends at Trad on the Cambodian - Thai border!
Named after Phra Phisan Sukhumvit, the 5th Director-General of the Highways Department who was responsible for the construction, Sukhumvit Road covers a distance of 400 km.
There are several hotels in Sukhumvit listed here for you to choose from. Most of these hotels around the Nana, Asoke and Phrom Phong areas.
Besides hotels, the Nana and Asoke areas also have one of the highest densities of bars, restaurants to suit every palate, shops and the ubiquitous Bangkok street vendors in a street that's congested with traffic all day long.
The Sukhumvit line of the Bangkok skytrain runs overhead serving the area from Nana to On Nut. From Asoke there's a connecting service to theBangkok subway at the Sukhumvit subway station.
The Bangkok hotels in Sukhumvit Road range from budget hotels, mid-range economy hotels, boutique hotels to 5 star luxury hotels.
These hotels are grouped around the nearest Bangkok skytrain or subway station for your easy reference and convenient travel as the traffic along Sukhumvit Road is quite heavy all day round.
Click on the link to go directly to the area you want.
Hotels in Sukhumvit near the Nana skytrain station
Adelphi Suites Hotel
Adelphi Suites Hotel Amari Boulevard Hotel Amari Residence Sukhumvit
Ambassador Hotel Ariyasomvilla Hotel Aspen Suites Hotel

Bangkok Sahara Hotel Bel-Aire Princess Hotel Best Western Hiptique Hotel

Best Western Premier Sukhumvit Boss Suites Centrepoint Sukhumvit

Chadvara Place Chaidee Mansion Cheq Inn Hostel Citadines Sukhumvit 8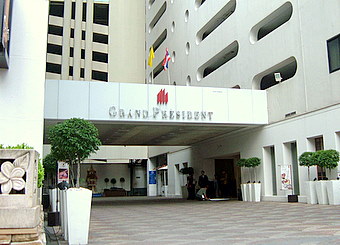 Grand President Hotel
Citadines Sukhumvit 11 Citichic Boutique Suites Citrus Sukhumvit 13

City Lodge Sukhumvit 9 Cozy At Ten Hotel Da Bed Hotel Dawin Hotel

Di Place Hotel Dynasty Grand Hotel Eight Inn Eightville Ever Rich Inn

Fortuna Hotel Fraser Suites Sukhumvit FuramaXclusive Sukhumvit Hotel 

Grand Inn Hotel Grand Lucky Hotel Grand President Hotel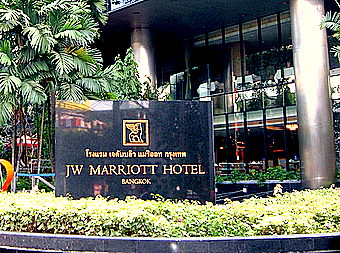 The 5 star JW Marriot Hotel, Bangkok
Grand Sukhumvit Hotel Gulliver's Tavern Hotel Heaven@4 Hotel

Hotel Solo Sukhumvit Soi2 In Residence Bangkok Sukhumvit Ibis Nana

JW Marriott Hotel Landmark Hotel Le Fenix Sukhumvit Hotel

Legacy Express Hotel Mac Boutique Suites Hotel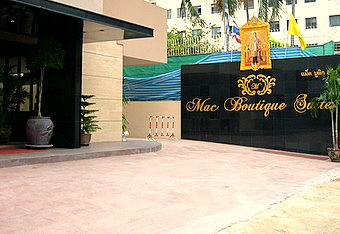 Mac Boutique Suites Hotel
Majestic Grande Hotel Majestic Suite Hotel Maxim's Inn MG Mansion

Miami Hotel Monaco Hotel Nana Hotel Nana Hiso Hotel 

Oasis Inn Omni Tower Serviced Residences On8 Sukhumvit Hotel

Orchid House Orchid Place Paradiso Boutique Suites Hotel

Park Hotel Parkway Inn Phachara Suites Sukhumvit Pinnacle Inn Sukhumvit
Royal Asia Lodge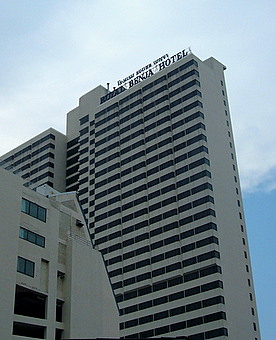 Royal Benja Hotel
President Palace Hotel President Solitaire Hotel Radisson Suites Sukhumvit

Ramada Encore Hotel Royal Asia Lodge Royal Benja Hotel Royal Ivory Hotel
Ruamchit Travelodge Salil Hotel Sukhumvit Soi 8

Salil Hotel Sukhumvit Soi 11 Sawadee Hotel Sukhumvit Soi 8

Seasons Boutique Hotel Shama Sukhumvit Sky Suites Skyy Hotel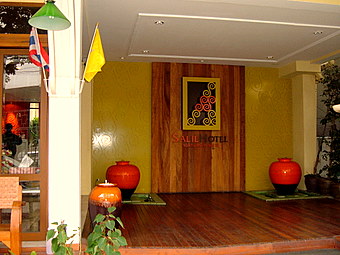 Salil Hotel Sukhumvit Soi 8
Smart Suites Star Inn Sun City Swiss Park Hotel Unico Express@Sukhumvit

White Orchid Inn Nana Woraburi Sukhumvit Hotel

World Inn Zenith Sukhumvit Hotel

Contents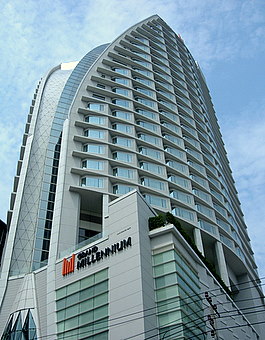 The Grand Millennium Sukhumvit, officially opened on 16 May 2008 adding more 5-star luxury to Sukhumvit
Kingston Suites Hotel Ma Du Zi Hotel Maduzi Hotel Manhattan Hotel 
Merisess Sukhumvit 16 Na Na Chart Sukhumvit 25

Oakwood Apartments Trilliant Sukhumvit 18 Park Plaza Sukhumvit

Park Plaza Sukhumvit Soi 18 Ramada Hotel & Suites Rembrandt Hotel

Rembrandt Towers Serviced Apartments Room@Bangkok Bed & Breakfast

Royal President Ruamchitt Plaza Hotel S Sukhumvit Suites

S15 Sukhumvit Hotel Sacha's Hotel Uno Sam's Lodge SilQ Hotel

Somerset Lake Point Swutel Taipan Hotel Town Lodge 
Twin Peaks Residence Two Three Mansion 
Vega Service Apartment Wellness Residence
Hotels near the Prom Phong skytrain station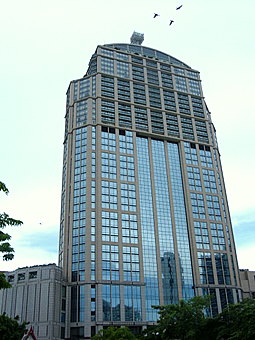 Emporium Suites overlooking Benjasiri Park
24 Inn 41 Suite Bangkok Hotel Adelphi Grand Hotel Admiral Suites Hotel

Amora Neolux Suites At Home Place Hotel August Residence

Bally's Studio Suites BB Boutique Mansion

Best Western Plus Hotel 20 Sukhumvit Bless Residence 

Bourbon St Boutique Check Inn Phrom Phong Check Inn Regency Park 
Citrus Sukhumvit 22 CNC Residence Davinci Suites le Spa Davis Hotel

Drop Inn Emporium Suites The Eugenia Hotel Euro Grande Hotel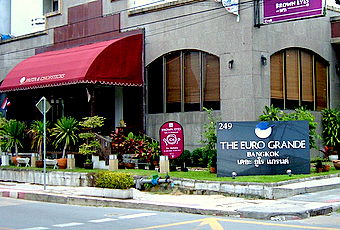 Euro Grande Hotel
Four Wings Hotel Golden Tulip Mandison Suites Grand Park Avenue Hotel

Honey House 2 Hope Land Executive Serviced Apartments
Hotel California Hotel Lotus Sukhumvit Imperial Queen's Park Hotel

Legacy Suites Hotel Livingstones Lodge

Marriott Executive Apartments Sukhumvit Park MHC Guest House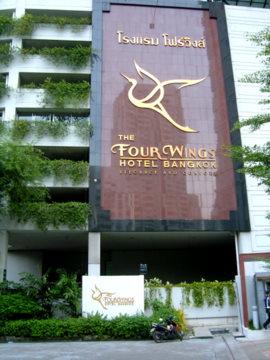 Four Wings Hotel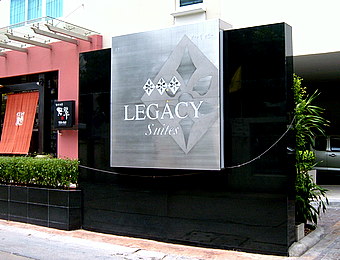 Legacy Suites Hotel
Nantra Sukhumvit 39 Hotel Oakwood Serviced Residence Sukhumvit 24 

Piyathip Place President Park Hotel Privacy Suites

Queen Lotus Guesthouse Regency Park Hotel
Royal Parkview Hotel S31 Sukhumvit Hotel Seven Hotel St James Hotel 

V Residence Sukhumvit Windsor Suites Hotel Wow Hotel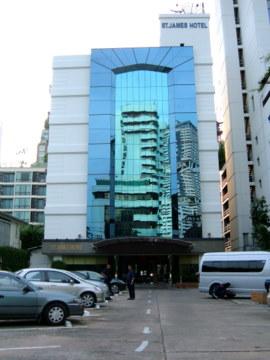 St James Hotel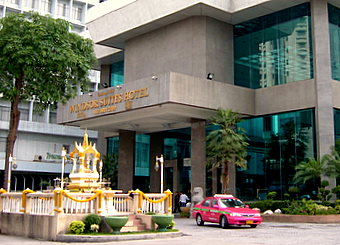 Windsor Suites Hotel in Soi 20
Custom Search