Wat Sisaket
Vientiane Laos
by Goh Boon Ping
(Singapore)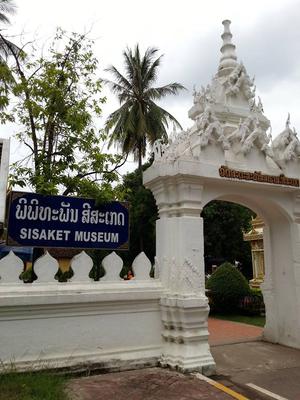 I took these photos of Wat Sisaket whilst visiting Vientiane, Laos last week.

"Wat Si Saket was built in 1818 on the orders of King Anouvong (Sethathirath V.)

Si is derived from the Sanskrit title of veneration Sri, prefixed to the name of Wat Saket in Bangkok, which was renamed by Anouvong's contemporary, King Rama I.

Wat Si Saket was built in the Siamese style of Buddhist architecture, with a surrounding terrace and an ornate five-tiered roof, rather than in the Lao style.

This may have kept it safe as the armies of Siam that sacked Vientiane in 1827 used the compound as their Headquarters and lodging place.

It may now be the oldest temple still standing in Vientiane. The French restored Wat Si Saket in 1924 and again in 1930."